The healthy House of Hummus
Local restaurant, House of Hummus, near campus offers students health concious and vegan options.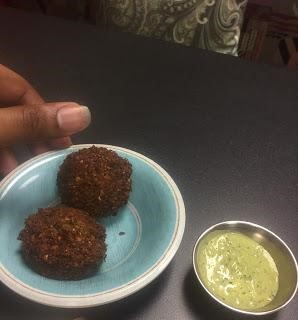 House of Hummus, popular for its Jerusalem-style dishes and multitude of plant-based variety, caters specifically to the health-conscious and vegan community.
Ahmad Hamideh, the owner of House of Hummus, said he is proud of the dishes he serves to his customers. He makes sure everything on his menu is something that he and his children would eat.
Hamideh's menu also offers meat dishes, but he does not want that to stop vegan customers from coming to his restaurant. To ease his vegan customers' concerns of cross-contamination, he welcomes them to inspect the kitchen.
"We have a nice relationship with the vegan community, they know us and they trust us. I am happy to answer all my vegan customers' questions, and take their suggestions," Hamideh said.
According to Hamideh, his restaurant is one of the top restaurants that sell vegan dishes, and the Buffalo community has shown a positive response to his food.
Originally from Palestine, Hamideh grew up in Yonkers, New York. He moved to Buffalo 14 years ago.
His family has a strong cooking background, Hamideh said. Growing up his mother taught him how to cook, passing down her recipes to him.
It never occurred to Hamideh to open up a restaurant, but when he finally did he knew whose recipes he was going to use. By using the instructions and cooking techniques learned from his mother, Hamideh said he knew he'd find great success.
"I did see House of Hummus on the app, Skip The Dishes, and would try some of their vegan dishes. Although, personally I would not switch to be a vegan because I like meat as my main source of protein since I do not like beans and stuff like that," said Hannah Moyer, a Buffalo resident.
Hamideh said nothing is more fulfilling to him than hearing customers utter the words "I really enjoyed the food."
"Just watching their facial expression after taking a bite of the vegan food is very satisfying," Hamideh said.
"I actually added a few items to my menu from their suggestions and that is how my business grows by taking feedback from the community," Hamideh said.
As a student of natural medicine, the usage of herbs, acupressure, and homeopathy medicine, Hamideh said a healthier lifestyle extends beyond the kitchen for him.
He believes the health benefits are huge with a vegan diet. He said an employee of his suffered from arthritis, stomach pains, and inflammatory pains until she switched to a vegan diet. It has been about four years since her conversion and her health issues have subsided.
"With industrial farming, it is just not the same eating meat anymore, there are chemicals and hormones. I am not advocating to not eat meat since I do it, but it is definitely a lot healthier to go vegan with all the vegetables you are consuming," Hamideh said.
"In my tradition, we always used plant-based products and spices so it can give us the full spectrum of taste. By going vegan, you do not compromise anything and I believe it is the best way to go," Hamideh said.
Hamideh said while transitioning to a vegan diet, he thinks people should learn how to cook their own dishes, do meal preps, and be open-minded to try new things. Hamideh's business model reflects his reverence for people trying to follow a vegan lifestyle.