Review: Kendrick Lamar's Black Panther soundtrack exceeds expectations and respects African American culture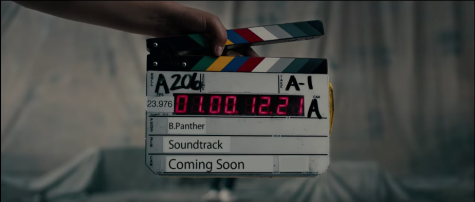 When you think of a movie soundtrack, what comes to mind? Is it symphonies performing grand scores? Or electronic music buzzing from each headphone? Marvel changed it all up when they decided to do the music for their upcoming film, Black Panther. With Kendrick Lamar taking the reigns as curator, after hinting at it in his music video for LOVE)
and executive producer after the smash release of his album, DAMN., it's fair to say that there were big expectations towards this soundtrack. The best part about it? He exceeded the expectations.
This is more than just a soundtrack. It's a celebration of African American culture, it's an amalgamation of pop, rap, and the occasional jazz sample. It can be sold under a totally different name and still be successful, and that's what makes it great. Every song on this album isn't a rehash either. Each artist did a song exclusively for this soundtrack, with Kendrick Lamar as a co-writer on each of them. This soundtrack features other artists such as SZA (All the Stars), 2 Chainz (X), The Weeknd (Pray for Me), and South African artists such as Zacari (Redemption) and Sjava (Seasons). The producers on the soundtrack also include some heavy hitters such as Ludwig Göransson (Childish Gambino's Redbone) and Mike Will Made It (Kendrick Lamar's HUMBLE).
Out of the three singles off of the soundtrack, "All the Stars" and "King's Dead" charted on the Billboard Hot 100, while "Pray for Me" debuted at number thirty-three on the R&B/Hip Hop section. As of writing this, the album hasn't charted, but that should change in the coming days. Starting off the album is "Black Panther" a song through the perspective of King T'Challa, who's also the Black Panther, with precisely executed lyrics and a flow that's one of Kendrick Lamar's specialties.
The song starts off with a smooth piano riff that repeats throughout the verses that's calming and smooth while Kendrick takes over with a speech like verse that gets intense when the chorus comes around. As the verse comes back, we get the same calming piano riff until we get to the end, when Kendrick ends off the song with the simple lines: "King, king, king, king, I am T'Challa!", and a seamless transition to the next song, "All the Stars" with SZA, a more pop-oriented track.
Despite the film being about a fictional country in Africa, the soundtrack takes shots at how African Americans and other minorities are treated in American culture. In the song "Opps" by Vince Staples and Yugen Blakrok, there's a strong depiction of African American life in America through the use of lyrical activism, with lyrics such as: "Here to finesse, you see I'm getting mines / A life hit a n***a with a lemon's lime". This was a great addition in the album, emphasizing on black power and activism.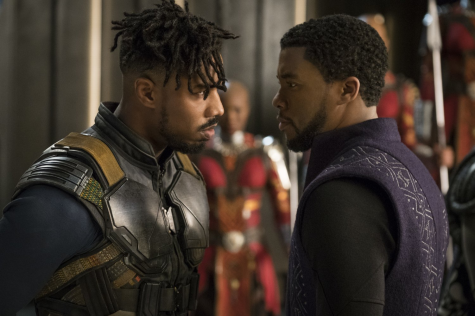 Finally, the song "Pray for Me" by The Weeknd and Kendrick Lamar, sounds exactly like what will come in after the climax of the film. That, or it'll most likely be what plays during the credits.
Overall, the soundtrack is a great one. It's actually what I consider to be the best when it comes to Superhero movie soundtracks. I definitely can't wait to see how Disney/Marvel Studios deals with the curation of their future superhero movies, and with how great this one sounded, they're definitely moving in the right direction. On a scale of one to five, I'd give this album a 4.5 out of 5. There could've been more connection to the source material since this is a soundtrack for the Black Panther film, nonetheless, it's still a great listen and I do recommend it to everyone. It's available now on most, if not all streaming services.
Leave a Comment