Canal Fest, Riverworks Summer Bash and more happening this weekend with Step Out Buffalo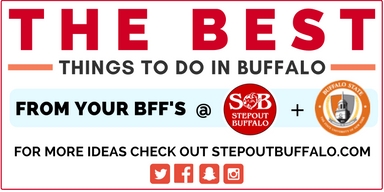 Canal Fest of the Tonawandas
Get off your butt and come out to the festival that celebrates our one and only Erie Canal. You can be entertained with food and fun all week until Sunday, so no excuses.
Did someone say bikini contest? Uhh yeah…this Thursday Riverworks is goin' all out with a party hosted by Shy Guy Shawn. There's also gonna be a cookie dough bar thanks to the Dough Boyz, so…say no more. Party starts at 7, visit Riverworks.com for tickets.
Eric Paslay Concert at Canalside
This one's for all you wild country music fans; this Thursday at Canalside you'll want to hear Eric Paslay live & in person, who was born & raised in good ole' Texas.
Buffalo Philharmonic Orchestra
Soothe your ears with the sweet, beautiful sounds of the BPO playing Broadway hits from Aladdin, Wicked, Mamma Mia, and more. Get your tickets now! The show is this Friday at Artpark.
Visit StepOutBuffalo.com/Buffstate for more details.