Albright-Knox hosts first of series of talks with internationally renowned filmmaker Isaac Julien
Globally renowned installation artist and filmmaker Isaac Julien's illustrious career was sparked by a fire that burned down his East London home when he was a teenager. He and his mother were displaced to a diverse area of London home to many artists. Here, he mingled with locals in neighborhood bars and developed a great appreciation for art.
Julien shared a brief story of the people, places and things that have inspired his award-winning works with a full auditorium at the Albright-Knox Art Gallery on Thursday evening. He also prefaced and explained the inspirations behind four of his short abstract films – Free North (2004), Western Union: Small Boats (2007), 10,000 Waves (2010), and Playtime (2014). Western Union: Small Boats was a featured installation at Albright-Knox in 2011.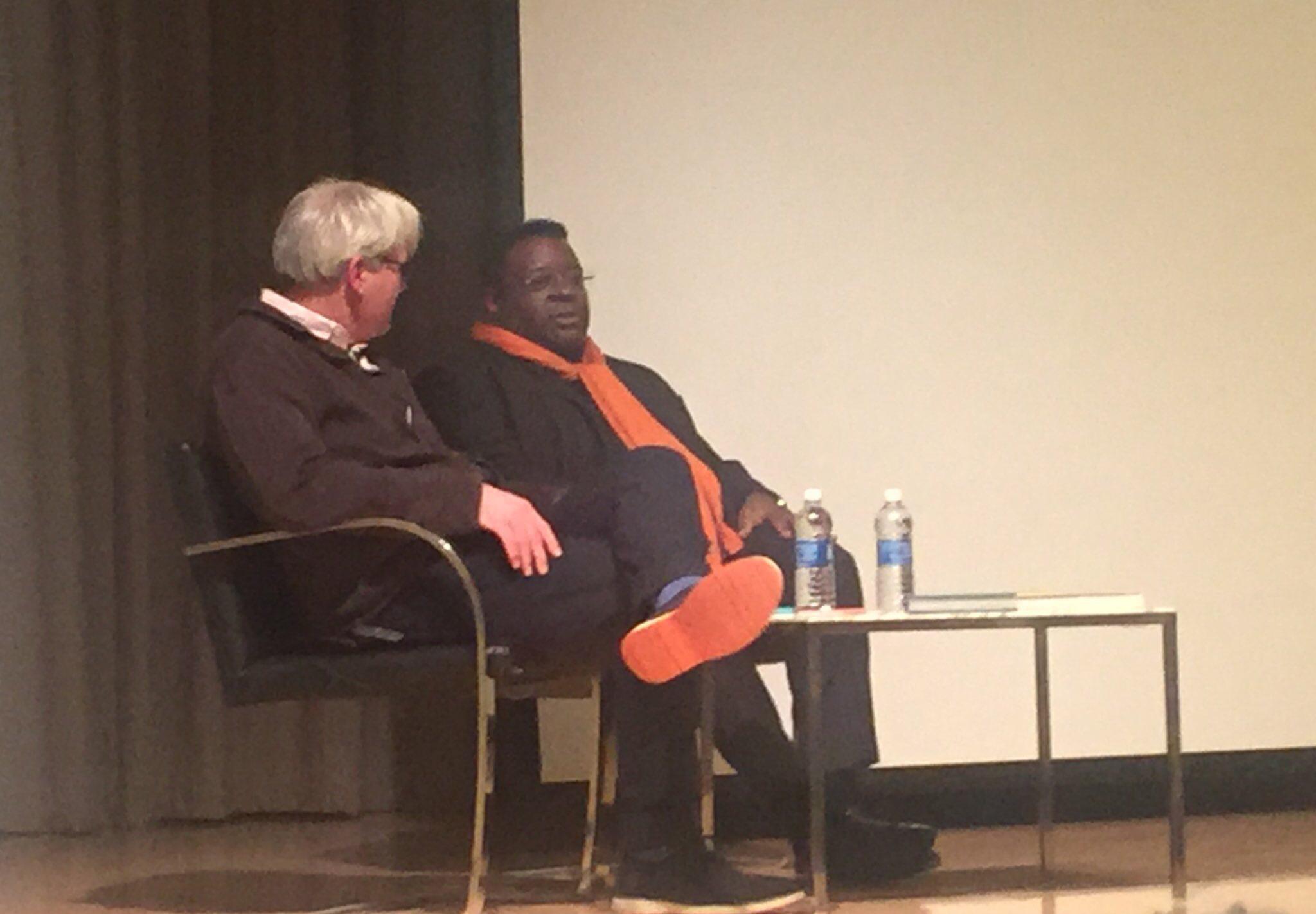 Julien is a gay, black LGBTQ activist whose fearless, visually striking works explore a wide range of contemporary social and environmental issues.
His Albright-Knox visit was the first part of WBFO's Visiting Scholar in the Arts series; Julien will speak at three other similar events in March while he teaches a master class at University at Buffalo:
March 3, 2017
8:00 p.m.
Hallwalls Contemporary Arts Center, 341 Delaware Avenue
Screening of Baltimore (2003), Playtime (2013), and Western Union: small boats (2007)
March 9, 2017
4 – 6:30 p.m.
Center for the Arts, U.B. North Campus
Screening of Isaac Julien's films This is Not an AIDS Advertisement (1987); Looking For Langston (1989); Frantz Fanon: Black Skin, White Mask (1996)
March 27, 2017
6:30 p.m.
Center for the Arts, U.B. North Campus
Isaac Julien will screen the Master Class' final project, followed by a talk with Julien and students involved in the project.
All events are free and open to the public.
email: [email protected]
Twitter: @Almasi_