Pinkwashing: Who's really profiting from cancer campaigns?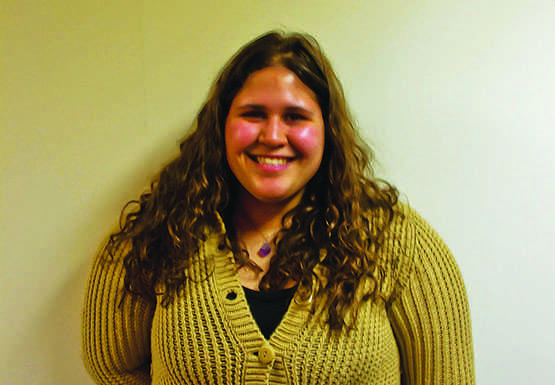 October: The month of falling leaves, apple picking, and jack-o'-lanterns. The air gets a little cooler, the sweaters come out. It's heaven.
It's also the time of year when the average person gets bombarded with a sea of pink crap, from gloves to notebooks, to blenders and even tools. The NFL and NHL, among other leagues still in play, jump on the bandwagon, letting their players wear pink pads and cleats, and we all operate under the guise that buying a pink energy shot will somehow end breast cancer forever.
As the granddaughter of a survivor and someone who used to think along these lines, I implore you: please consider where you're putting your money.
Buying something pink and leaving it at that is just another "action" in a long line of "actions" designed to make us feel like better citizens, when in reality it doesn't do much of anything at all. Much of the time, only a small part of money is actually donated to a specific charity with a cap that's a drop in the bucket compared to the average profit some of these companies make per year.
There's also the big problem of wording: "awareness" vs. "research." I'm sure everyone in America is aware that there is a disease that targets the mammary glands of both women and men, so raising money for "awareness" is kind of pointless. "Research" is a little more concrete — but even in cases like that, what charity or foundation are you donating this money to? Are they legitimate, or is this just another case of profiting off of good causes?
For example, according to Business Insider, last year the NFL raised a whopping $3.54 for the American Cancer Society, for every $100 they made off of a pink ribbon product. Meanwhile, they pocketed $45. The league clarified in a statement that it has its own awareness program, A Crucial Catch, where it's raised $1 million per year since its inception in 2009 — but there's that pesky "awareness" wording again (and in a league that grosses nearly $10 billion a year, I'd say that's fairly meaningless).
Conversely, Chicago Bears wide receiver Brandon Marshall, who was diagnosed with borderline personality disorder two years ago, was fined for wearing green shoes in honor of Mental Health Awareness Week last week. The league's excuse was that he "violated uniform policy." Never mind it was for a very clear reason — then again, after watching Frontline's "League of Denial," about concussions in the NFL and the league's dismissive response, I'm not sure it cares too much about what goes on in their players' minds, or anyone else's for that matter.
In fact, both domestic violence and mental health get the shaft in favor of the pinkwashing that goes on all October. I suppose it's more difficult to build a catchy campaign for battered women and children or those suffering with mental illnesses than it is to come up with "Save the Boobies!" Ugh.
Of course, let's not forget Susan G. Komen for the Cure and its role in this mess. Komen was created by Nancy Brinker after her sister, for whom the foundation is named, died of breast cancer. From that good idea has spawned a behemoth embroiled in quite a few pinkwashing scandals. It's come close to pulling funding from Planned Parenthood, which provides cancer screenings to low-income patients (it reversed course after a ton of backlash). It's partnered with Ford for awareness, when female auto workers are up to five times as likely to develop breast cancer due to exposure to harmful chemicals. It's even created a perfume called "Promise Me" that contains potentially carcinogenic ingredients, and while it's "reworking" the formula, it refuses to pull existing stock from shelves.
Over 100 small charities have also been faced with legal action from Komen over their use of "for the Cure," which Komen has apparently trademarked. Sorry, but shouldn't more of your time be focused on actually providing the means for research instead of worrying who might be stealing your thunder? We're all aiming for the same cause in the end.
If you're looking to contribute to breast cancer research, don't bother with pink LED ice cubes. Instead, look for organizations that pledge to spend the majority of what they raise on research, like the National Breast Cancer Foundation. Or go for a charity that focuses on the causes of breast cancer, like Breastcancerfund.org (which examines chemicals in everyday products that could potentially cause cancer). The more concrete and transparent, the better. But enough with the pink, and enough with the profiteering.
Email: [email protected]
Twitter: @A_Rodriguez39
View Comments (1)