From jungle to meadow, eyebrow maintenance tips for everyone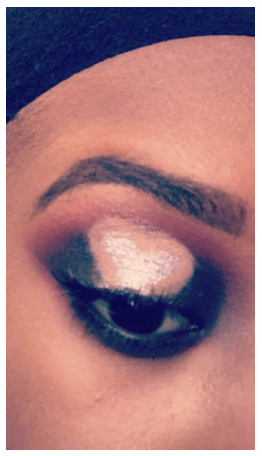 Are your eyebrows on fleek or are they withering away with every wax appointment? Do you even wax your eyebrows or are you more of a threading person? Are you supposed to tame your brows or let them grow freely? How do you grow out your brows?
These are just some of the top questions people ask me on a monthly basis. From the time I was little, I had bushy and curly haired brows. Then when I started waxing them at 14, I noticed a change. Since then, I have been on an eyebrow journey. Luckily for me, eyebrows have been one of the top trending topics for the beauty community over the last few years.
My brows have come a long way. I've learned tricks and tips along my journey. We'll be looking into all of them as well as learning about the newest eyebrow trends. Yes, eyebrow styles change with time, just like fashion trends.
Tip #1: Tame your Brows! Just like the hair on your head, the more you trim your hair, the faster it will grow. Figure out which taming technique is for you because not everyone's brows can handle the same ones. Personally, I wax my brows but others enjoying threading. Maybe you don't like either of those options and are looking for a cheaper, more "DIY" friendly option. Plucking/tweezing your eyebrows may be great for you.
Tip #2: Do Not Over Tame Your Brows! Now that you've chosen your taming technique, this doesn't mean that you have to use it every time you see a strand of hair grow back in a place you don't want it. Let your brows breathe. I get my eyebrows waxed once a month. This gives my eyebrows three weeks to grow out and thicken up before I get rid of the hairs that aren't needed. A few years ago, people were told every two weeks was the golden rule for having amazing eyebrows. I have found that is no longer the case. Abstain from taming yours brows for as long as you possibly can.
Tip #3: Oil Is Your Best Friend! Use black castor oil and/or coconut oil on your eyebrows nightly. I take an empty mascara tube. Wash it out. Pour castor oil and coconut oil into it and then use that to apply to my eyebrows. I also use this on my lashes but that's for another article. Castor oil has antimicrobial properties. This means that the oil controls the amount of yeast that is blocking your hair follicles from growing freely. Coconut oil's nutritional properties stimulate the hair follicles and also keep your hair moisturized as it grows, therefore preventing further hair loss.
With these tips, you will be on the path to the perfect eyebrows for you. When you achieve the brows of your dreams, you can then take part in the newest eyebrow trends. The newest trend is the fishtail brow. It's named that because of course it resembles the tail of a fish. The arch of your brow is split in two. One part tilting upward towards your hairline while the rest of your brow continues on in its regular fashion. You can find it on any beauty blog, just search for fishtail brow.