Sabres fall to 3-1 against the Boston Bruins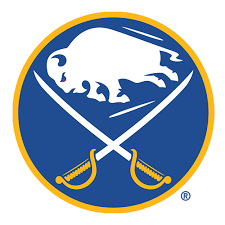 The Sabres fall to 3-1 after a 4-1 loss to the Boston Bruins
David Pastrnak gave the bruins a 1-0 lead at 3:49 of the first period after Brad Marchand won a battle behind the net against Rasmus Dahlin. He sent the puck to a wide open Pastrnak who then buried it for his first of the season.
Tomas Nosek took a pass from Coyle for a tap-in at the side of the net to make it 2-0 at 15:50. The Sabres outshot the Bruins 15-7 in the first period and had a 29-8 advantage in shot attempts.
This was also the first game against Linus Ullmark for the Sabres after they failed to sign him this offseason.
Charlie Coyle extended the lead to 3-0 with a power-play goal at 5:17 of the second period. Connecting from a pass from Marchand, this was the first power-play goal the Sabres have allowed this season.
Victor Olofsson scored the lone goal at 14:35 of the third period to cut the lead 3 to 3-1.
Taylor Hall sealed the game with an empty net goal which he put a bit more on to stick it to the Sabres fans….real mature….
Sabres fall to 3-1 and play the New Jersey Devils on Saturday night.