Birds of Prey is a big budget guilty pleasure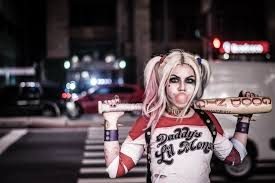 Birds of Prey: And the Fantabulous Emancipation of One Harley Quinn is the next feature blockbuster in Warner Brothers' current attempt to give life to the corpse that is their DC cinematic universe.
Directed by Cathy Yan and written by Christina Hodson, Warner Brothers looks to replicate Disney by hiring a relatively unknown director, hooking them up with a consistent writer, and giving them a blockbuster budget while saying, "Good luck and don't make anything too unmarketable." For Warner Brothers, it's worth a shot, and with the mass financial success of "Joker" grossing a billion dollars globally, they might as well try anything to get the ball rolling again on their main cinematic universe.
And to its credit, Birds of Prey is surprisingly fun. Margot Robbie manages to pull off the manic hyperactive Riot Grrrl aesthetic of the titular Harley Quinn well and even manages to convey some seemingly genuine emotions. And while Mary Elizabeth Winestead as Huntress and Jurnee Smollet-Bell as Black Canary are incredibly one-note, they never quite feel tiresome.
The film's action scenes are also incredibly well done. After a decade of the MCU's close-up and fast cut action scenes, it is truly refreshing to see a wide shot comic book action scene. In which aggressively absurd violence reigns supreme with breaking bones, plenty of blood, and gunshot wounds, there is a part of me that finds Harley Quinn dispatching hordes of roided out thugs in increasingly absurd ways incredibly entertaining. The fact that the majority of this film's run time and budget most likely went to these action scenes is not a problem for me in the slightest.
However, the film struggles in terms of dialogue and plot. The dialogue is akin to the inner monologue of a 12-year-old who thinks they are particularly funny. And like most 12-year-olds, the film's dialogue is not anywhere near as funny as it thinks it is. Which makes the film's downtime between fight scenes rather difficult to stomach as it tries very hard to show you just how funny it is.
The plot has been made purposefully difficult to follow to mimic Harley Quinn's psyche. To put it nicely, the plot is told out of order, but it feels more like it was randomly generated as the movie jumps around relying on very forced narration from Harley Quinn to smooth out the jarring transitions. This leads to the film feeling as if it has little to no narrative structure, resulting in a lack of pay off at the end of the film.
Perhaps the saddest of all the errors is that of the film's villain, Black Mask, who is the victim of the film's poor plot and dialogue structure as he is easily the weakest character of the film. This is truly unfortunate because Ewan McGregor is trying very hard to convince you that his portrayal of Black Mask is much deeper and cooler than it is. But despite his best efforts, the character can be boiled down to an emotionally immature, sexy billionaire with the world view of an incel and he acts just like that in every scene he is in.
But despite these glaring and obvious flaws, Birds of Prey still feels remarkably fun. Maybe it's just the part of my brain that likes watching people in costumes beat on each other, but I left this film with both a smirk and a deep shame for having smirked. I feel that this film falls deep into my guilty pleasure canyon and there it will stay as my inner critic berates me for having fun with a film this stupid. Birds of Prey is not a conventionally good film in any way, yet it is a film that is absurd enough to be genuinely enjoyable throughout its run time. If a hyper, violent, less funny Deadpool in Riot Grrl cosplay sounds up your alley, then this film is worth a shot. It may become one of your favorite guilty pleasures too.