Why every team will, or will not win The Stanley Cup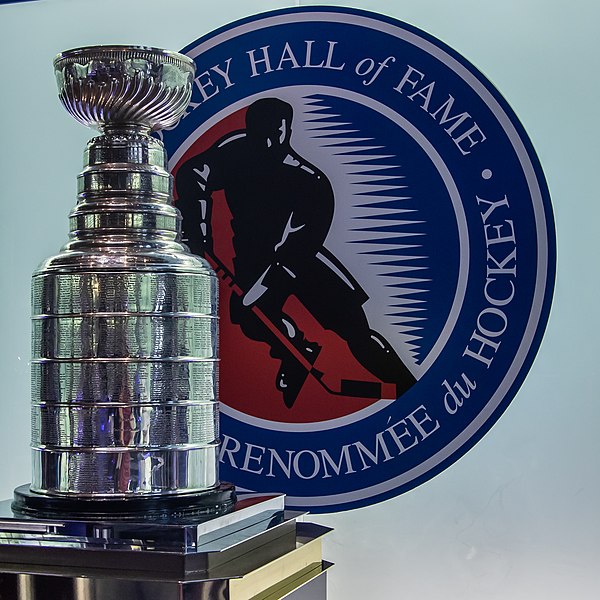 The NHL Playoffs are finally here, and 16 teams are preparing to go to war for the most prestigious trophy in all sports, the Stanley Cup. Although only one team can win, let's look at why a team will win it all and why they won't, just to cover our bases.
Eastern Conference
Boston
Why they will
Boston will win the cup and cap off this incredible regular season that was historic for many reasons, and they will send off Patrice Bergeron with a second cup as they continue to roll through the rest of the league as they have been all year.
Why they won't
Boston will not win the cup due to the deterioration of the core isn't all that young. They'll run into a hot Florida team or even a hungry Leafs or Rangers team that wants to prove they aren't just a fluke. Boston will play down to their opponents, costing them everything.
Carolina
Why they will
The Canes will finally get over the hump, and their aggressive and physical play will ultimately be too much for the rest of the field to overcome. They'll get big playoff performances from Sebastian Aho and Seth Jarvis and much-needed experience from Brent Burns. This team will finally get the consistent offense and goaltending they need for a whole playoff run.
Why they won't
The Canes will continue to underachieve due to not having a proper number-one star to overtake a game and take over a series for them. Their goaltending will continue to be alright, and they'll fall to a high-powered offense like New Jersey or the Rangers.
New Jersey
Why they will
New Jersey will continue to shine with their young, fast offense that can score virtually any time they want. They'll continue to get the best out of Vitek Vanecek as they make a run hoping to recreate the past magic that Marty Brodeur was able to create for those teams.
Why they won't
The Devils' lack of experience and physicality will eventually lead to their final loss. The lack of true elite goaltending will hurt them as they face one of the best goalies in the NHL in, Igor Shesterkin, who can easily win a series by himself.
Toronto Maple Leafs
Why they will
The Leafs' core will finally become playoff players and find success past a few wins in the first round. They look to jump on the opportunity of stopping the Lightning from becoming an official dynasty in the NHL. On paper, these teams should make relatively easy work of the Lightning, who are riddled with injuries and look like a shell of former teams.
Why they won't
The Leafs' core continues to come up short. Unable to produce in big moments and close out a series before a pivotal game seven. The emotions of finally winning a round will be too much, and the team will run right into a former barrier, the Boston Bruins.
New York Rangers
Why they will
The Rangers tasted what it is like to be so close and lose just at the doorstep. Igor Shesterkin is back in playoff form and is heating up just in time. Panarin is getting hot and looks to prove he is a playoff performer on Broadway. The acquisitions of cup winners Tarasenko and Kane will pay out in spades giving much-needed playoff experience. The kids will return to the last seasons and continue giving teams nightmares. The last time New Jersey, the Rangers, and the Islanders made the playoffs was in 1994. Why not do it again?
Why they won't
The Rangers will be unable to neutralize the Devils high powered offense, and Igor will be unable to keep the door shut. The defensive question marks for the Rangers all show their head, and it is too much of an uphill battle. The offense goes cold, and Mika Zibanejad and company cannot keep pace with the Devils. As a result, the Rangers lose in one round when they were expecting so much more.
Tampa Bay Lightning
Why they will
The rich will get richer. The Lightning know how to win cups and will look to prove to all those watching closely that they are not going to back down with a whimper. The lightning will shut the doubters up and send Toronto home packing. Then, they'll defeat Boston as they did a few years ago before winning eight more games and solidifying their names in the record books as the first true dynasty since the Islanders of the 80s.
Why they won't
The injuries are too much to overcome. The need to pay up after cup wins and sacrificing depth for that will catch up to this team. The Lightning won't have enough juice to make it after playing so much hockey in the past few years. They'll fall flat, unable to write their names in history. They'll be watching from the sidelines as the Leafs look to end the curse after finally slaying a demon.
New York Islanders
Why they will
The Islanders had a season of ups and downs. They have been inconsistent in scoring despite the unreal goaltending they've had from Ilya Sorokin. As well as the injury struggles of number one center Mathew Barzal. However, this is, for the most part, the same core that made it to back-to-back Eastern Conference Finals. They want to finish the job because their system is built for playoff hockey. With that hunger and elite goaltending, this team could make a run.
Why they won't
They don't have consistent scoring or offense. At best, this team is above average most nights, and even with the addition of Bo Horvat, this team still struggles to score consistently. Against a physical and tight defensive team like Carolina, it'll be hard to play the system this team loves so much. Sorokin might be able to steal a couple of games and even a series, but I don't see them going much further.
Florida Panthers
Why they will
This roster, on paper, should've been a top-five team in the league, although they weren't. They barely snuck into the playoffs, thanks to a couple of losses by teams around them and the general collapse of the Pittsburgh Penguins. This team has the talent to make a run and could upset a maybe underprepared Bruins team. This team played Toronto tight all year as well, and Alex Lyon could continue to be unreal in this push for playoffs and win them a round or two. The talent is there, and it's time to figure it out quickly.
Why they won't
The Bruins will be too much for this team, relying on journeyman goalie Alex Lyon. The depth scoring won't be able to stand toe to toe with the Bruins, and they'll fall short in a quick but competitive series against the Bruins. Florida cannot stay hot and falls to the best team in the league.
Western Conference
Vegas Golden Knights
Why they will
The Golden Knights will finally put it all together with a star-studded cast of players, including newly acquired Jack Eichel. When given a deep look, they can run through a Western conference that is not necessarily all that strong. If there were any year for them to return to the Final, this would be the year.
Why they won't
The Knights' goaltending will be the end of their run. Standout rookie Logan Thompson has been hurt for the past few weeks and will not start in game one against the Winnipeg Jets. Instead, the starter will be Laurent Brossoit over proven goaltender Johnathon Quick. The Knights' goaltending won't be consistent enough to keep the Jets from scoring, and they'll struggle to cover for that hole in their game.
Edmonton Oilers
Why they will
Connor McDavid and Leon Draisaitl will do anything to will this team to a cup win. The Oilers finally have good enough goaltending for it not to be a complete liability come playoffs, but the defense still leaves much to be desired. If the depth can score along with McDavid and Draisaitl, they could easily win it all.
Why they won't
Goaltending, depth scoring, and defense is still not enough. It is still just the Connor McDavid and Leon Draisaitl show as they struggle to get any meaningful play out of anyone else on the team. Specifically, anyone in the bottom six is not playing with McDavid and Draisaitl. The lack of a full productive lineup will eventually ruin any hopes the Oilers have of winning the cup.
Colorado Avalanche
Why they will
Apart from depth players and Nazem Kadri, this is the same team as last year, with an upgrade at goalie in Alexander Georgiev. MacKinnon and Rantanen continue to play lights out, and when healthy, Makar is still a top 3 defenseman in the league. There is no reason this team couldn't make another deep run with the players in their lineup.
Why they won't
Gabriel Landeskog being out for the playoffs is a huge hit to this team. He is the perfect player for a deep playoff run and was essential to their cup win last season. Also, Cale Makar is not dully healthy, so how much of him will we see? He has been in and out of the lineup all year, and who knows how much he'll be playing come playoff time. Without those two guys, the Avs are a very different-looking team, and I don't like their chances as much against some of the top teams in the West.
Dallas Stars
Why they will
Jason Robertson and Jake Oettinger will continue to light the league on fire and rejuvenate this new and old Stars' core mix. Pavelski and Hintz will continue to excel alongside Robertson, and the depth scoring will stay substantial in front of elite goalie Jake Oettinger. Pete Deboer is a coach who's made it deep before, and this team was just in the Stanley Cup Finals not long ago. There is a good chance they come out of the West.
Why they won't
This team relies too much on Jake Oettinger and the first line to win their games. This could become their greatest weakness if they cannot find excellent and consistent scoring throughout the lineup. The Stars will need veterans like Tyler Seguin and Jamie Benn to come up big for them in these moments if the first line starts to slow down.
LA Kings
Why they will
This team can finally score. The addition of Kevin Fiala and the emergence of Adrian Kempe as a goal scorer have been paramount for this team. A team who just last year was relying heavily on the back of performances by Johnathon Quick now depends on the high-powered offense that they've seemed to find this year. If this offense continues to play as they have, they can easily take out Edmonton. They almost did last year and had no powerplay to speak of. This year could be a different story.
Why they won't
I don't know if I buy the tandem of Jonas Kprpisalo and Phoenix Copley as being a Stanley Cup-level tandem. Especially considering they're playing McDavid and Draisaitl in the first round. Last year we saw a shutdown performance by Phil Danault on McDavid and a stand-out performance by Quick. Edmonton no longer relies on Mike Smith as a starter, and McDavid is out for blood. This LA team could be in for a rude awakening come this week.
Minnesota Wild
Why they will
Minnesota has been one of the hottest teams in the league down the stretch and has shown actual shades of a cup-contending team. Kirill Kaprizov continues to prove he is the real deal and is the driver of that entire offense. If they can get good goaltending from Marc-Andre Fleury and Filip Gustavsson, they could just as well make it out of the West and go on a deep playoff run.
Why they won't
The Wild struggled to score at 5on5, even with Kirill Kaprizov in the lineup. The game gets tighter, and calls are harder to come by in the playoffs, so the Wild will need to rely heavily on even-strength play to make it out of the first round. Goaltending also remains a question mark. Fleury was not as good as they'd hoped for in last year's playoffs, and they'd like to think he'll be better this year, but with his age, it's hard to bank all on that.
Seattle Kraken
Why they will
The Kraken is one of the best teams in the league regarding being able to roll out four solid lines. They can score from anywhere in the lineup and have one of the best rookies in the league in Matty Beniers. This is their biggest strength and the emergence of Vince Dunn as a true number one defenseman. It will be tough to match up against the Kraken.
Why they won't
They are trusting Martin Jones as the starter in the playoffs. Jones is a player with the highest highs and lowest lows. He can steal games for sure, but he can just as quickly be the reason you're losing games due to questionable decision-making and skill. They'll need to hope he can be the better of the two faces of Marty Jones. Or else Seattle's debut in the playoffs will be short-lived.
Winnipeg Jets
Why they will
The Jets can score in bunches and have skilled players to make a decent run. Kyle Connor is one of the most underrated goal-scorers in the NHL, and Pierre Luc Dubois has emerged as a true elite center and scoring threat. Josh Morrisey has emerged as a true elite defenseman and shows no signs of stopping come playoff time. Also, Connor Helebuyck is an elite goaltender that can steal games and a series or two.
Why they won't
For the most part, this team is kept afloat by elite goaltending and probably wouldn't be in a playoff spot had it not been for the mediocrity that is the bottom half of the Western playoff teams this year. Winnipeg has the skill and goaltending, but this is also a team that just missed playoffs last year and fired their coach. The Jets are a team that can surprise many people, but I think it may be a few years too late for this core, and they've missed the boat on their time to contend.
Conclusion
The playoffs start this week. Who do you have winning it all? Will going all in pay off for the Rangers and Toronto? Or will the Bruins cap off a historic season with this core's last dance? Or will Vegas finally win the Cup after years of trading everything for another taste at glory? This is the first NHL playoff without Sidney Crosby and Alex Ovechkin since 2006. A new era of the NHL has arrived, so why not see a new dynasty begin or an old one come back to life this summer? Regardless, we are in for a good few months.