Roommate problems raise student safety concerns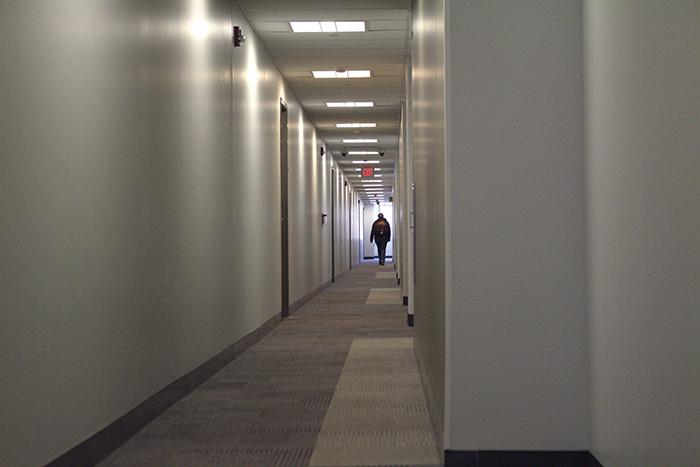 When you're living on campus, it's reasonable to think that at some point you might have roommate problems. Sometimes they're little things, but when big things happen, students need to know what they can do in order to resolve their situation both quickly and effectively.
Journalism major Shavella St. Preux experienced roommate issues since the beginning of the school year, but things came to a head during the early hours on April 4 when a group of girls showed up to her door in the Student Apartment Complex asking for her roommate. One of the girls stated that her roommate had her cellphone while a few of the others expressed that they wanted to fight her. In the process, the suite door was damaged. St. Preux didn't let the girls in, but still feared that the situation could turn even worse for not only her roommate, but for her as well.
Although St. Preux called University Police to help rectify the situation, but she felt as though the help she received wasn't sufficient.
"We all could have been injured that night," said St. Preux. "Is that what it takes for you to really look into something, for someone to be in physical harm? There's no medium. Either you're hurt or they don't care."
When the officers arrived, the girls were gone. They took a look around the suite and spoke with her roommate, but according to the report, she wasn't cooperating.
"It's a situation where if we don't have cooperation from one of the central figures causing the disturbance, then it kind of hampers what we can do," said University Police Chief Peter Carey.
St. Preux and her other roommates followed up with UPD and Resident Life during the week following the incident, but remained unsatisfied with how their situation was handled.
"UPD can't save me," said St. Preux. "[They] couldn't step in and do it for us, we had to do it ourselves. How long does it take to resolve a 'mediocre situation'?"
UPD and Residence Life work together in order to thoroughly resolve roommate conflicts, although UPD doesn't typically get involved when the conflict isn't harmful to one or more students. While the turnaround time might not be ideal, there are several steps students can take when they're having roommate conflict.
When students first move in, resident assistants suggest that each of them create a roommate contract. These contracts include all of the things that each student is not comfortable with occurring inside of the shared room or suite, as well as rules that they'd like their roommates to abide by. If the roommate has violated any of these rules, the student can then begin to go up the chain of command at residence life until their problem is resolved.
The first line of defense is the resident assistant. If the resident assistance is unable to resolve the conflict, the resident director and complex director will then get involved in order to decide if someone needs to be removed from the dorm and if so, which person should be moved. In situations where roommates simply don't get along, a threat assessment is put in motion.
"If a student says that they fear for their safety we first ask them if they've filed a report with University Police," said Michael Heflin, director of residence life. "If they have, we connect with them and determine whether or not they should be moved and we'll move them immediately."
"The biggest conflict happens when two people can't live together and no one wants to leave the room. That's when Residence Life is forced to intervene."
In cases regarding physical altercations, UPD decides who is the aggressor and notifies Res Life, which then proceeds to move that person. It's not always clear who the aggressor is, but after speaking with everyone involved they can be better identified. If there was an arrest made as a result of the conflict, the arrested person is the one who would be forced to move.
"Our goal is to do all we can to alleviate any potential violence," Chief Carey said. "Then the second is to mediate it. One thing people have to realize is both the victim and the offender both have rights, so you can't just take all the action against the offender. We have to try to work out what's best for both people."
In situations where there's been physical harm done, the offender can be suspended, and in addition to being moved, the affected student can receive a University Police Student Assistant escort to and from all of their destinations while on campus. If a situation ever gets so serious that the victim has to move back home, they'll be allowed to finish their classes online.
Email: [email protected]