New dining options available to students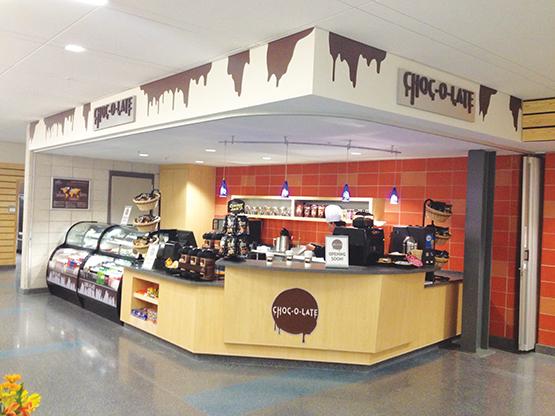 A new on-campus coffee venue will be opening in two weeks.
Choc-o-Late is located in the new technology building. This new venue will offer chocolate-oriented goods, organic coffee, Mexican chocolate, and Latin American pastries, which are made in-house by chef Phylis Daniels.
Choc-o-Late is an original concept created by Manny Lezama, senior director of dining services, and Larry Stittz, local vendor and owner of Golden Cup Coffee Company.  Choc-o-Late will be open Monday through Friday from 8 a.m. to 2 p.m.
"As a food service director, I need to insure that we're providing the best for students," Lezama said. "We're on a mission to accomplish and deliver a good brand."
Students will be able to purchase products from Choco-o-Late using Dining Dollars, Bengal Bucks, cash or credit.
In addition to Choc-o-Late, a new tea venue will be opening inside E.H.Butler Library in November.
Argo Tea, a franchise that originated in Chicago, Ill., serves signature, sustainable teas, but will also offer sandwiches, wraps and pastries.
Lezama thought it would be a good idea to bring the 10-year-old franchise to Buffalo State because he's trying to bring students food that is "centered around health and wellness."
Argo Tea is a brand that focuses on community, diversity, charity, quality and creativity.  Like Choc-o-Late, Dining Dollars, Bengal Bucks, cash or credit can be used to buy food and drinks.
Both Choc-o-Late and Argo Tea were brought to Buffalo State in response to student feedback.
"The population has increased, so we need to provide more venues that are closer to classes," Lezama said.
"I feel like it's more beneficial for people who have early-morning classes," said Annabelle Olubi, a sophomore majoring in health and wellness. "When I have class I have to run to the Union [for Spot Coffee] and back. But with these new places, if one is closer [to class], I can just go there. It's a time saver."
Lezama realizes the demand for quick, easy and delicious foods. He's trying to implement food on the go on campus. Lezama is working on bringing what would be the first food truck on a Western New York campus to Buffalo State.
"Food trucks would bring more food and money to campus," said Janesha Matthews, a sophomore studying psychology. "It would bring variety, and people like variety, especially when it comes to food."
There is also a lack of late-night snacks, but that will change soon as well.
A late-night dining bar that will operate out of 2.mato is in the works. The menu will feature classic diner foods such as chicken fingers and curly fries.
Lezama wants to continue to provide new, culturally relevant foods to Buffalo State students.
A lot of research is done before a new food venue is brought to campus, and a lot of the ideas come from students.
Lezama encourages students to send feedback on dineoncampus.com/bsc under the "Be Heard" tab.
Katherine Middleton can be reached by email at [email protected]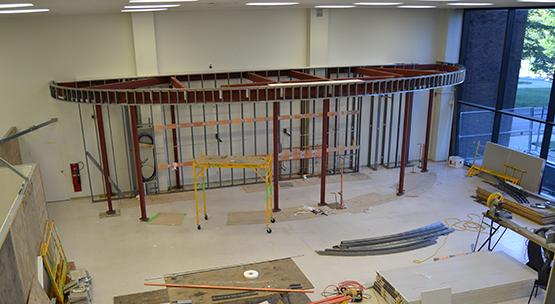 View Comments (1)