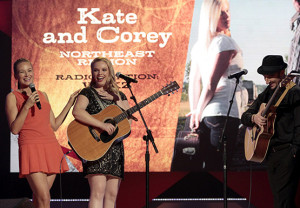 Brandon Schlager, Executive Editor

May 8, 2013

Filed under Arts & Entertainment, CULTURE, Student Lifestyle
Kate Shaffer stood at the center of the biggest stage of her life, apprehensive to what was about to happen, but appreciative of everything she had been through to get to that point. Her partner and fiancé stood by her side, guitar in hand, three feet to her left, where he had been since they met...
Brandon Schlager, Executive Editor

May 1, 2013

Filed under CULTURE, Student Lifestyle
Mike Perozzi sat in his Bulger classroom in the fall semester and thought to himself. As a junior art education major, there isn't much Perozzi allows to go unnoticed in a classroom setting. "As a future teacher, I know how I would run my classroom," he said. So when a few of his classmates...