Former student accused of beating transgender woman to death in NYC
No longer enrolled at Buffalo State, Paris Wilson faces murder changes in possible hate crime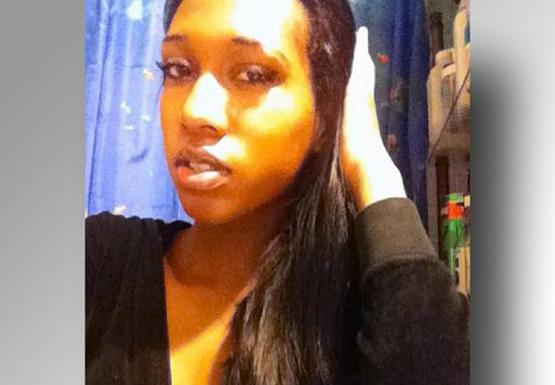 A former Buffalo State student faces possible murder charges for an August attack that left a transgender woman dead in New York City.
Islan Nettles, 21, of Harlem, was brutally beaten on Aug. 16 while out with several other transgender women after a group of men she encountered on a Harlem street learned they were transgender.
Twenty-year-old Paris Wilson, who is from Harlem and lived on campus while attending Buffalo State as a business administration student as recently as the spring 2013 semester, was arrested and charged with two counts of third-degree assault and one count of second-degree harassment.
Nettles died in the hospital five days later on Aug. 22 when she was declared brain-dead from injuries suffered during the attack and taken off life support, according to a New York Times report.
Wilson will now likely face increased charges after the coroner ruled the death a homicide, according to multiple reports. He is free after posting $2,000 bail one day after his arrest and is expected to appear in court in October.
Wilson is no longer a student here, Buffalo State officials confirmed yesterday, though his name still appears in the searchable student database at www.buffalostate.edu.
Wilson encountered Nettles at approximately 11 p.m. on Aug. 16 around West 148th Street and Eighth Avenue — directly across the street from Harlem's Police Service Area 6 precinct, according to police.
Multiple media and police reports indicate Wilson made a pass at Nettles and was surprised to learn she was not born a female.
Wilson became embarrassed after he was teased for flirting with a transgender woman, according to reports, and began calling Nettles homophobic slurs before punching her until she was unconscious.
At the time of Wilson's arrest, police were unaware that the crime included bias and did not consider Nettles' injuries as life-threatening, according to reports. As the night progressed, police were informed that homophobic slurs were uttered by Wilson during the attack.
The New York Police Department's hate crimes task force is currently investigating the case.
The Harlem neighborhood where the attack occurred features a growing lesbian, gay, bisexual and transgender community.
Hundreds of people, including friends and family of Nettles, transgender activists and area politicians gathered on Aug. 27 in Harlem for a vigil in remembrance of Nettles.
The attack comes at a time when New York City is dealing with a surge of hate crimes against the LGBT community. Sixty-eight incidents have been reported this year, according to City figures. Last year, 58 total were reported.
Brandon Schlager can be reached by email at [email protected]
Leave a Comment