Actress apologizes for scandalous costume choice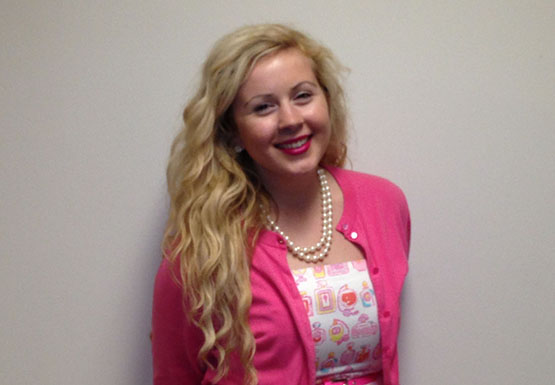 Frightening haunted houses and stale candies aren't the only things upsetting people this Halloween season.
Actress Julianne Hough, 25, caused quite the stir this week when she dressed up in blackface as "Crazy Eyes," Uzo Aduba's character from the hit Netflix Drama "Orange is the New Black."
Hough pulled out all the big stops to get into character for the Casamigos Tequila Halloween party Friday night in Beverly Hills. However, she seemed to go too far with her efforts.
The star's face was covered in dark makeup, she had her hair knotted just like the character's, wore an orange jumpsuit and had a prison ID labeled "Crazy Eyes."
Hough even darkened her blond hair and eyebrows for the party.
Coming from a pale Caucasian with blonde hair just like Hough's, I can vouch that her transformation was not an easy feat. However, I cannot vouch that her costume was appropriate or the right decision.
I can see why she'd want to fully look like the character she's representing, as to avoid any misconceptions and to stop people from wondering who she's dressed as.
Once pictures surfaced of her costume, the internet was filled with upset people who were accusing Hough of being insensitive about the costume's racial undertones.
May we all keep in mind that Hough and her group of friends, dressed as the rest of the show's cast were dressed as fictional characters, not real people.
After going through all the effort to get into character, Hough had to work just as hard making up for it afterward, taking to Twitter to let her fans know she had learned her lesson.
"I am a huge fan of the show "Orange Is the New Black," actress Uzo Aduba, and the character she has created," Hough said on Twitter. "It certainly was never my intention to be disrespectful or demeaning to anyone in any way. I realize my costume hurt and offended people and I truly apologize."
I feel for Hough, I really do. I understand why she tried so hard to be recognized.
I once was dressed as Mrs. Potts from "Beauty and the Beast," and a little boy asked his mom if I was a pink elephant. Up until that moment, I thought that I was the most beautiful white tea pot to ever trick-or-treat in the entire Western New York area.
Since that incident, I, like Hough, have been determined to do what it takes to avoid any guessing games with my costumes.
This Halloween, I'm dressing up as Buzz Lightyear. I went to infinity and beyond to look just like my favorite space ranger, with an astronaut helmet, wings, uniform and jetpack to make my costume out of this world.
Just like Hough, I too changed the color of my skin complexion to look just like Lightyear for a Halloween party last weekend. I put on the palest face powder I could find, made my eyebrows darker and drew a swirl on my chin just to resemble the "Toy Story" character. It's quite possible that since I didn't change my race, it wasn't as big of a deal as Hough's transformation, but I still think that people may be overreacting about her look.
Maybe next time Hough wants to dress up as a character who happens to be of another race, she can keep the natural color of her complexion and just focus on her outfit.
After this incident, costumes have come into a new light for me. I now think that people don't need to match every aspect of a character just to look like them.
For example, if little girls want to dress up as Disney princesses, they don't have to be Asian to look like Mulan, African American to represent Tiana or Caucasian to resemble Cinderella. No matter what nationality her royal highness is, she can look just as majestic dressing up as any of the princesses, not just the one who she looks the most like.
In the end, I'd like to channel my inner Geico Hump Day Camel commercial to ask all of you what day it is.
It's Halloween, a day to dress up as someone that you're not. Please keep your costumes tasteful, but also remember that when other people are dressing up, respect their right to look completely different than how they usually do.
Keep it classy this Halloween, Buffalo State, and don't forget to save me your 3 Musketeers.
Email: [email protected]
Twitter: @LiveWithColly
Leave a Comment