Weekly podcast offers detailed walk in extraordinary shoes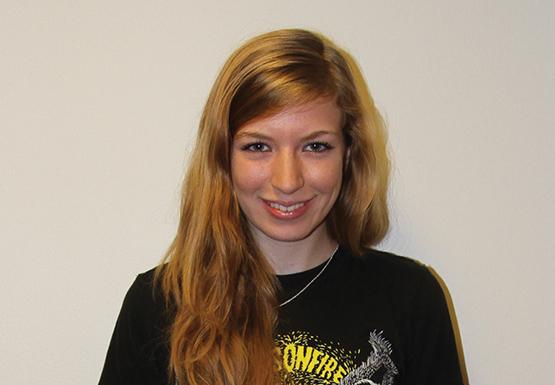 In the past, I never really paid much attention to podcasts. I hadn't found any that I enjoyed listening to enough to come back for more.
That all changed when I listened to This American Life, a podcast that is broadcast nationally from Chicago and available to stream for free online at www.thisamericanlife.org. It is an informative, educational show that focuses on nonfictional storytelling.
As a whole, This American Life is essentially an archive of fascinating stories that have been retold from beginning to end in an engaging w ay, both by the hosts and their interviewees.
Ira Glass, one of the producers and hosts of This American Life, will be performing the show live in Buffalo on October 26 at the University at Buffalo Mainstage Theatre.
The event, "Reinventing Radio: An Evening with Ira Glass," will focus on recreating This American Life for the live audience by mixing "live onstage stories with pre-taped quotes and music, while also featuring a 'best of' segment from the series' funniest moments," according to the UB Center for the Arts.
The descriptive detail and important themes touched upon in This American Life is really what made the show stand out to me. The show draws a large amount of listeners, more than one million, which speaks to the quality of the content.
The format of a podcast allows story-seeking journalists to uncover much more than they could in a single news article. The podcast platform of This American Life allows the storytellers to voice their opinions and emotions with people who want to listen. As a listener, I found it comforting to hear real people analyzing their own personal experiences.
This American Life episodes are lengthy — an hour long — but that didn't take away from the newsworthiness of the stories for me. If anything, it made them even more prominent. The show is segmented into multiple acts and is broken up by musical transitions. Those transitions help it flow and make the show seem much shorter than it actually is. The music specifically made it easier to listen to for me.
Stories told on This American Life are documented through a variety of different mediums, including memoirs, essays, field recordings, and music, all of which are played on the air. Each episode aims to educate and inform the audience in some way, though the themes vary drastically from episode-to-episode.
The show recently produced its 500th episode on July 12, 2013. From analyzing various aspects of history to interviewing important people living in our world today, something incredible always seems to be uncovered within each episode of the podcast.
Listening to the 500th episode helped me understand what This American Life is all about. The 500th episode was a compilation of clips from favorite past episodes. The show's editors chose the themes that touched their hearts the most over the years.
In one segment from the episode, a Native American woman talked about her decision to drive the Trail of Tears that her ancestors were once forced to walk in order to come to terms with her conflicting feelings about the United States. She described how she would listen to a patriotic song that she loved as she drove, and the song played in the background of the podcast. I was able to understand her lack of complacency with her country and felt for her.
The next story was about a man named Griffin, who was born a woman. When Griffin decided to transition, he started taking intense amounts of testosterone. His story focused on the fascinating way that the testosterone changed his mindset.
"Before testosterone I would see a woman on the subway, and I would think she's attractive, I'd like to meet her, you know, what's that book she's reading, I could talk to her, this is what I would say," he said. "There would be a narrative. After testosterone, there was no narrative, there was no language whatsoever. I would see a woman who was attractive or not attractive, she might have an attractive quality and the rest of her was fairly unappealing to me, but that was enough to basically just flood my mind with aggressive pornographic images and I could not turn it off. Everything I touched turned to sex."
He then goes on to say how the hormone made him feel: like a monster. He also said that he could empathize with adolescent boys. Hearing that story really made an impact on me, too, and I suddenly felt that I understood men much more. I also wanted to listen to more episodes to see what else I could find out!
Another episode I listened to that made an impact on me was "Dr. Gilmer and Mr. Hyde," a story about a doctor, Dr. Vince Gilmer, who seemingly murdered his father at random by cutting off his fingers and dumping his body far away.
Vince Gilmer's position at the clinic was ironically replaced by a man who had the same last name, Dr. Ben Gilmer. The story goes on to tell how Dr. Ben Gilmer became curious about the murder and ended up being the one who uncovered the mystery surrounding it.
Though it strays from the path followed by traditional news outlets, I believe that This American Life is truly a valid way of becoming informed about important issues that face Americans today.
With each episode being an hour long, the program is able to delve deep into its stories, which include memorable characters, unforgettable plots, and strong themes. Because of the level of detail that the program gets into, listeners are able to imagine exactly what the hosts and the storytellers are talking about. By the end of a given episode, listeners are ultimately provided with a new perspective on the topic discussed, not to mention a new outlook on life itself.
While listening to the show, I noticed that I developed a strong sense of empathy towards each person who had a story to tell. The fact that I was listening to their words and letting my mind visualize exactly what was happening to that person made it very easy for me to envision myself in that person's shoes. I would highly recommend this podcast to anyone who is curious about the world around them, whether they realize that they have said curiosity or not.
Email: [email protected]
Leave a Comment