TRIMANIA takeover: art, music, and culture galore!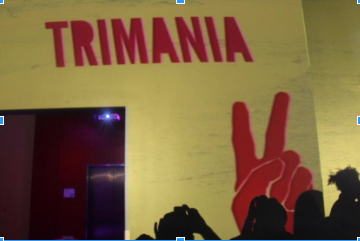 Saturday, April 16 marked the seventh TRIMANIA, a nightlong extravaganza that puts the "fun" in fundraiser (sorry; couldn't resist).
The event, which only occurs once every three years at theTri-Main Center at 2495 Main St., is dedicated to showcasing Buffalo's best visual and performing artists while raising money to support Buffalo Arts Studio, a not-for-profit organization and the original tenant of the Tri-Main Center.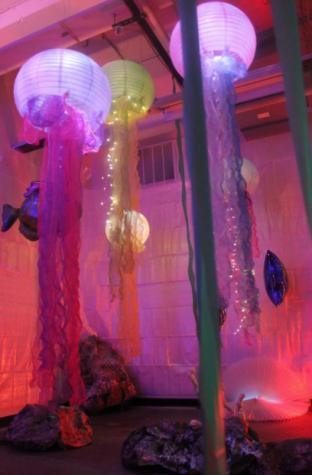 One could say "go big or go home" has been the theme of TRIMANIA since its founding, and this year was no different. With six floors of art to stimulate all senses, over 75 visual artists, and hundreds of musicians and dancers took over the night, providing entertainment at every turn. Some artists painted live murals while DJs, singers, rappers and bands provided atmospheres for dancing, lounging, and listening.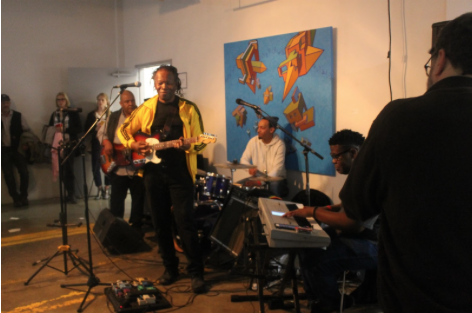 Although the TRIMANIA takeover has been going on since 1997, event organizers and partners were sure to keep things fresh for this year. A new addition to the experience was the TRIMANIA App, developed by Buffalo-born digital development agency and Buffalo Arts Studio partner Twisted Rope, also a resident of the Tri-Main Center. The app served as a map/itinerary/party-planning tool that allowed guests to organize and customize their experience based on their preferences and most anticipated exhibits.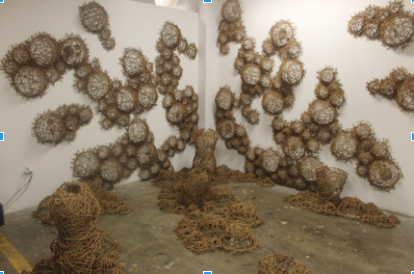 The app wasn't the only interactive part of the TRIMANIA experience, however. Over 10 of the event's exhibits were interactive, including Chuck Tingley's mixed media fort that guaranteed to appeal to just about anyone's inner child, an electrifying light installation from Joel Brenden, and various rooms dedicated to origami-making, video gaming and rock painting, among other activities.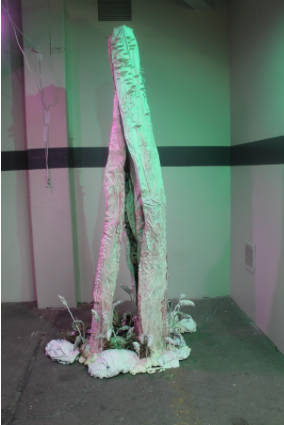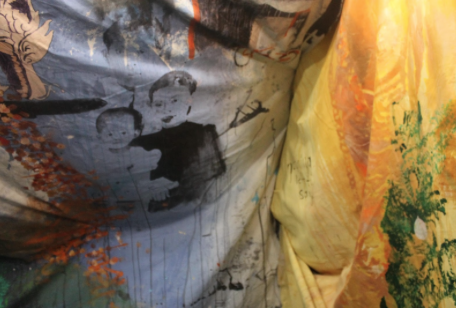 There were even some freebies to score, like whiskey shots and vegan doughnuts courtesy of Pure Ink Poetry and giant yellow scissor props handed out by members of the band Mallwalkers. Guests were also encouraged to engage in a virtual session of "rock, paper, scissors" by grabbing stickers with corresponding hand symbols and using hashtags to pick their teams. The game was influenced by the medal-winning French team "Le Pierre Papier Ciseaux," who challenged visitors to play throughout the night, as well as the sponsor groups "Rock Floor," "Paper Art" and "Scissors Fun."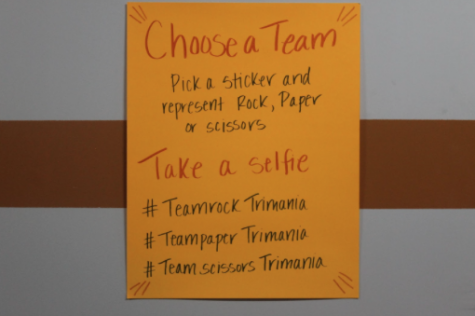 Food and drinks were plentiful as well. Food trucks like Thai Me Up, Ru's Pierogi and former SUNY Buffalo State staple Lloyd taco truck made braving the cold worthwhile, while Landie's Candies and The Lunchbox provided delicious treats indoors. Each of the six floors featured at least one bar that served libations such as beer, wine and kombucha cocktails in addition to non-alcoholic beverages.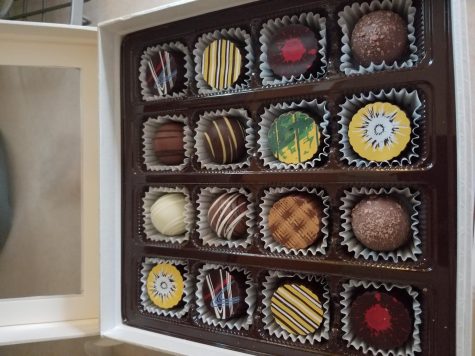 Of course, such a fantastic night doesn't just pull itself together. TRIMANIA showcased the hard work and creative visions of co-chairs Mary Joy Buscemi, an alum of SUNY Buffalo State, and Bruce Supernault, as well as the generosity of sponsors like Buffalo Spree, ECMC, Power 93.7 WBLK and Wegmans, among others. Unfortunately, anyone who missed out on this year's TRIMANIA will have to wait until 2021 to catch the next one, but for lovers of art, music, and all-night partying, it will be worth the wait.