The Record's Guide to the best pancakes near campus
Pancakes are a classic breakfast item.  Being so popular, I decided to sample flap jack's from four different diner's in the Buffalo area to decide who makes the best pancakes.
My first stop on my breakfast adventure was Sophia's Restaurant. I decided to get the Banana Cinnamon Walnut pancakes.  They were featured Food Network's show, Diners, Drive-ins, and Dives. The pancakes were amazing they had a great banana flavor and the walnuts added an incredible texture.  They even have breakfast themed cocktails for those 21 and up. They had a cute cozy space and extremely friendly staff. My overall rating is  9.5/10.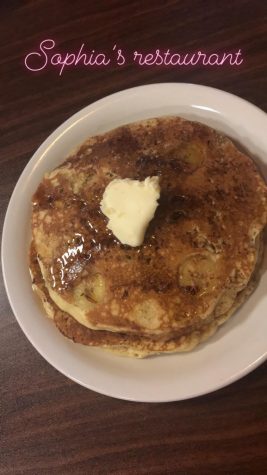 Their location: 749 Military Road
Their hours: Monday- Saturday: 7 a.m.- 3 p.m.
My second stop was The Original Pancake House. I decided to get chocolate chip pancakes, and they were pretty good. They were a little too dry for my liking. The restaurant was larger than your run of the mill diner, and would be a great place to go for a big group gathering. My overall rating is 7.5/10


The location: 2075 Niagara Falls Blvd.
The Hours: Sunday- Thursday: 6:45 a.m.- 8 p.m.
Friday & Saturday: 6:45 a.m.-  9 p.m.
My third stop was Amy's Place. I opted for the chocolate chip pancakes again.  These were by far the best pancakes I have ever had.  They were very moist with the perfect amount of chocolate chips. I definitely recommend going and checking them out.  They had such a cute diner with oustanding food.  My overall rating is 10/10.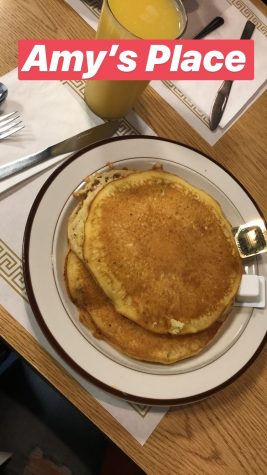 Their location: at 3234 Main St.
The Hours: Monday -Sunday: 7 a.m. to 9pm.
My last stop was Nick's Place. I decided to get blueberry pancakes to end the day.  They weren't bad but they could have had more blueberries. I found myself really craving more of a bluberry flavor. I thought the restaurant itself was very cute. Everyone was very nice. My overall rating is 6/10.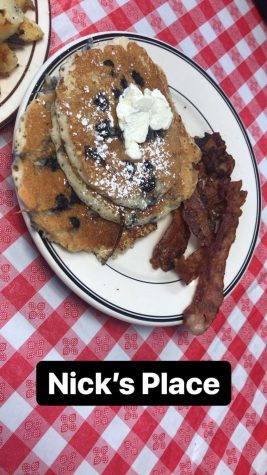 The location: 504 Amherst St.
The Hours: Monday- Sunday: 7 a.m. to 3 p.m.