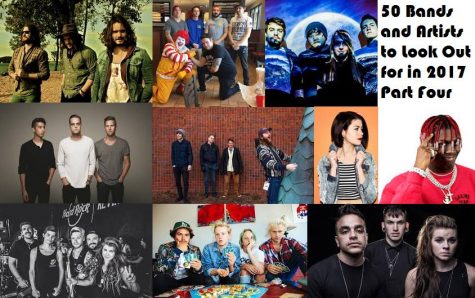 Chris Prenatt, Contributing Writer
May 8, 2017
Filed under Arts & Entertainment, CULTURE
Although a third of 2017 is behind us, there is still plenty of music to come. While most of you might be listening to your favorite bands from years ago, don't sleep on the up-and-coming talent out there that you aren't paying enough attention to. Over the course of five weeks, The Record will introduce...
Donte' Hemmans-Murdock, Reporter
April 27, 2016
Filed under Campus, NEWS, Recent Stories
Rap, Dance, and Spoken Word was a performance that took place at the Warren Enters Theatre in Upton Hall. The event took place four times from April 21 through the 23 so people could get a chance to experience a new type of fused dancing. The event was faculty choreographed and has been held every year...