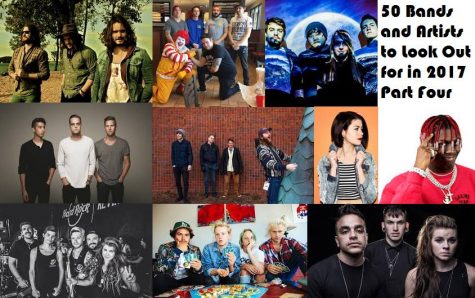 Chris Prenatt, Contributing Writer
May 8, 2017
Filed under Arts & Entertainment, CULTURE
Although a third of 2017 is behind us, there is still plenty of music to come. While most of you might be listening to your favorite bands from years ago, don't sleep on the up-and-coming talent out there that you aren't paying enough attention to. Over the course of five weeks, The Record will introduce...
Christopher Prenatt, Reporter
November 9, 2016
Filed under Arts & Entertainment, Columns, OPINION, Recent Stories, Reviews
In the genre of pop-punk, every band wants to sound like the famous ones, such as Blink-182, Green Day and Fall Out Boy. The genre is oversaturated with groups that are nothing but copycats who are basically ripping off their idols. Honestly, we need a band that will make the genre interesting again. I...