Multiple-sport athletes still around at Buffalo State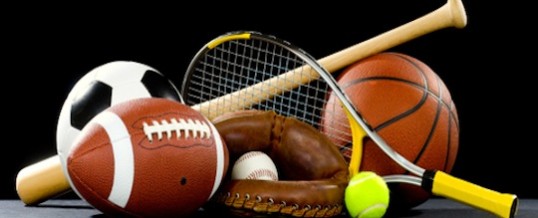 In a world where the best athletes in high school are expected to specialize in single sport, the multiple-sport athlete at the collegiate level has now become a dinosaur.
Some of the greatest professional athletes in American history played multiple sports. Bo Jackson not only played professional football and baseball player, but was named an All-Star in both sports. Deion Sanders became the only person ever to a score touchdown and hit a home run in the same week.
But that seems like a lifetime ago.
Buffalo State Athletic Director/head football coach Jerry Boyes still longs for those days.
"I'm a bit of a dinosaur. I believe in multiple sports. I played football, basketball, baseball in high school and college. Back then at the college level, coaches were okay with you playing another sport." Boyes said, "Things have changed; I don't like the change."
Boyes has noticed a trend where kids — and parents — believe that in order to get a top scholarship and play professionally, they must choose one sport and specialize in it from a young age.
"We have coaches now at the youth level are saying, 'You should only play soccer or hockey or baseball etc.,'" Boyes said. "Who the heck has a crystal ball to say to an 8-year-old that this is your sport?"
According to Boyes, that line of thinking is problematic for parents. Specializing in a single sport can easily backfire for the athlete.
For one thing, the odds are overwhelmingly against the athlete making it.
According to the NCAA, only 2 percent of high school athletes end getting an athletic scholarship. The odds of a collegiate student-athlete going on to play professionally is less than 2 percent.
In fact, USA Today found that 30 of the 32 picks in the first round of the 2017 NFL Draft played multiple sports in high school.
Athletes who are playing a sport year-round, can suffer from "overuse" injuries because they are using the same muscles all the time.
"We're finding, especially in soccer, that the kids who have played one sport all their life that there joints and muscles are overused which is causing injuries," Boyes said.
By the time kids are being recruited to play at the next level, coaches may think they have peaked or the kid may be burned out from the sport.
When Boyes meets potential recruits, the first question he asks is 'What other sports do you play?'
In fact, the ability to freely play multiple sports is a selling point for a potential recruit to come to Buffalo State. It's something that Boyes takes very seriously.
It was one of the main reasons why former Bengal running back/sprinter Richard Pete came to Buffalo State. Other schools would not allow him to do track, Boyes told him 'absolutely.' Pete became a legend in multiple sports for the Bengals, as he holds the school record for most career touchdowns and was a three-time All-American in track.
"I won't allow a coach at Buffalo State to get in the way of a student-athlete playing another sport." Boyes said.
Buffalo State softball head coach/Assistant Director of Athletics Marie Curran-Headley is a big fan of the multiple-sport athlete, she coaches six of them.
"I'm a firm believer in it," Curran-Headly said. "We recruit kids who are two-sport athletes because they're better athletes."
Buffalo State has a total of eight multiple-sport athletes.
Junior Justine Silva and sophomore Emma Ruggiero play both hockey and softball. Juniors Abijah Adams and Mariah Rosario along with freshman Kaelee Lynch all play basketball and softball. Freshman Taylor Carillo plays soccer in the fall and lacrosse in the spring. Sophomore Victoria Rigler plays volleyball and softball.
Freshman Darren Thompson is the only male athlete at Buffalo State to do multiple sports. Thompson plays football and does track and field.
Of course, being a multiple-sport athlete isn't easy and there is always a risk that they may get injured while play their 'secondary' sport.
"The benefits out-weigh the risks," Curran-Headly said.
Student-athletes already have a lot to juggle playing one sport. Playing two sports makes life a little more difficult, but for Ruggiero it's all worth it.
"I didn't realize how hard it was going to be," Ruggiero admits. "But it's super fun. I think it's really interesting to see how different teams interact."
The most important reason kids need to play multiple sports growing up is that it gets them involved and be active, according to Boyes. By playing a single sport, a kid is limiting themselves from gaining different friends and experiences.
"Playing sports at the college level goes by so fast. By taking away to the opportunity to play multiple sports you take away the opportunity for different experiences," Boyes said. "The value of that is too big to take away."
Twitter: @FBoeck300level