Pride Alliance's drag show to feature notable local, national names within drag community
Mrs. Kasha Davis of RuPaul's Drag Race will headline this year's drag fashion show.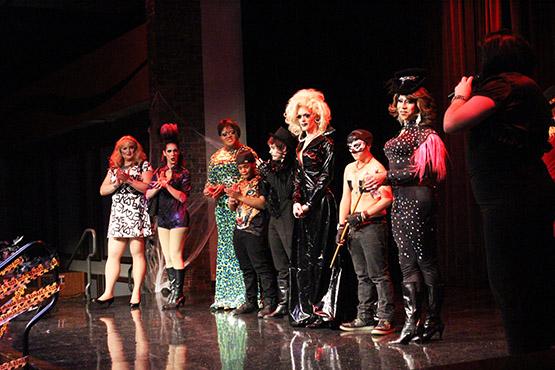 SUNY Buffalo State will host the annual Pride Alliance's drag show once again this week.  This showcase, however, will have a greater significance than past shows.
Although Pride Alliance has put on drag shows in the past, this upcoming show may have not even happened if it had not been for the persistence of a few passionate members, including now-president Daniel Hyatt.
"Pride has been a disaster this year," said President Hyatt, "we lost most of our e-board, most of our members, and we were on the brink of de-recognition."
Now, Buffalo State's Pride Alliance is back in full swing, reversing their fortune and able to showcase their drag show.
This year's show will not only feature drag performers from Buffalo State's Pride Alliance, but bigger drag names are set to appear as well.  Performers this year include notable names in the drag community like Jayme Coxx, Bebe, Armani, DeeDee Dubois, Veronica Lace and Opal Essence.
The Pride Alliance also managed to reach out and land Mrs. Kasha Davis of RuPaul's Drag Race to headline the show.
Hyatt also is proud of the fact that there will be over 300 people in attendance, so chairs will be sparse.  However, for those in attendance. the show will also feature a free candy bar to satiate your hunger.
Another point to note is to pay attention to some of the clothes the drag performers will be wearing, as they may have deeper meaning.
"I, for one, will be sporting red to bring awareness to AIDS research, said President Hyatt, "including my red iWatch band."
The show will take place April 25 from 7 p.m. – 9:30 p.m. in the Campbell Student Union Social Hall.
The event is free for all students and $2 for non-students.  Tickets can be purchased and picked up at the Rockwell Hall Box Office.
email: [email protected]