Women celebrating women
Women's History Month kicks off with 3-day "Women, Social Justice, and Documentary Film" event.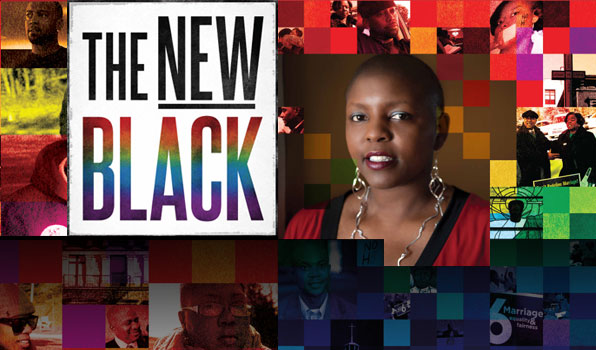 The Women and Gender Studies Department is hosting a 3-day event entitled "Women, Social Justice, and Documentary Film."  The event, which will take place at The Burchfield Penney Art Center, will showcase female-directed documentaries that highlight the various cultural issues that are rarely covered.
This is part of the Women and Gender Studies Department's celebration of Women's History Month. The first screening will be The New Black (2013) by journalist and filmmaker Yoruba Richen.
The documentary explores a cultural intersection that is rarely crossed, that between LGBTQ issues and the African American experience.
"We are celebrating women who are fearless in addressing difficult social situations," said event organizer, Professor of Communications Meg Knowles, "we think audiences will be impressed by Richen's unique combination of journalistic skills and alternative journalistic methods."
The New Black tells of how gay rights are affecting the African American community and the struggle for acceptance.  Richen speaks with activists, clergy, and families who stand on either side of the issue.
A discussion with the director will follow after the screening.
On Friday, there will be a discussion panel involving all four filmmakers that will have screenings this weekend: Grace Andriette, Dorthea Braemer, and Paulette Moore.
On Saturday, Braemer's and Moore's short documentaries, The Spirit of Standing Rock and Searching for Paradise will be shown.
Searching for Paradise is Braemer's 30-minute short about an arts initiative and Bradenburg, Germany.  Braemer argues that the people's involvement with an arts initiative extends to bounds of social change and cultural revolution.
The Spirit of Standing Rock is Moore's documenting the protest that occurred on Native American ground in North Dakota against the Dakota Access Pipeline.
Also shown on Saturday will be Grace Andriette's "in-progress" documentary Still Separate, which highlights the segregation in public schools.
Richen's The New Black will kick off the festival at 7 pm at The Burchfield Penney.  The Friday panel begins at 7 pm as well.
Braemer's and Moore's films will be screened at 1 pm on Saturday, March 11.
The event is free and open to the public.
email: [email protected]