Party Mardi in E-Ville, check out the Lockhouse Winter Concert Series with Step Out Buffalo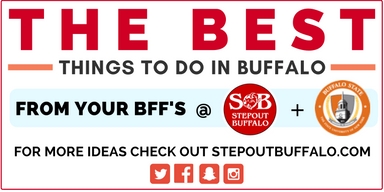 THE MARDI GRAS PARADE
Travel to Ellicottville this weekend for the 25th Annual Mardi Gras Parade and other Mardi Gras activities! This event will be all day, Friday to Sunday. If you thought 2016 was a great year for Mardi Gras in Ellicottville, just wait until you see this year's event. 
LOCKHOUSE WINTER CONCERT SERIES: VIN DEROSA FEAT. GC
The super good, super cheap concert series happening all winter long continues! (Still only $5!) A concert every other week on Saturdays, a few on Fridays and one on a Thursday throughout the winter finishing up at the end of April. Saturday night at 9:00 p.m., Vin Derosa feat. GC will perform at Lockhouse Distillery for the 2017 Winter Concert Series. Lockhouse Distillery is located at 41 Columbia St., Buffalo, NY 14204.
WINTER CARNIVAL
It's hard to believe that Holiday Valley can be even more fun than it is already, but wait 'til you come to Winter Carnival 2017! Events take place on March 11 and 12 throughout the resort and in the Village of Ellicottville. Be sure to check out the employee snow sculptures at the base of the lifts and the lodges. Festivities will be on Saturday and Sunday from 10:00 a.m. until 5:00 p.m.
OLD NEIGHBORHOOD ST. PADDY'S DAY
Kick off your St. Patrick's celebration the right way at the Valley Community Center, located at 93 Leddy St., Buffalo, NY 14210. Starting at noon, over 100 marching units are anticipated to participate this year, making the "Old Neighborhood" St. Patrick's Day Parade just as large as the downtown edition! After-parade parties will be at both the Tewksbury Restaurant and the Valley Community Center. Shuttles will transport patrons to and from these two sites through 3:00 p.m. Immediately following the parade is the traditional grand Irish "Hooley" featuring live music as well as plenty of food and drink. The "Hooley" runs from 1:00 p.m. – 5:30 p.m. at the Valley Community Center.
For more on all of these ideas and more head to stepoutbuffalo.com/buffstate