Women's lacrosse looks for rebound season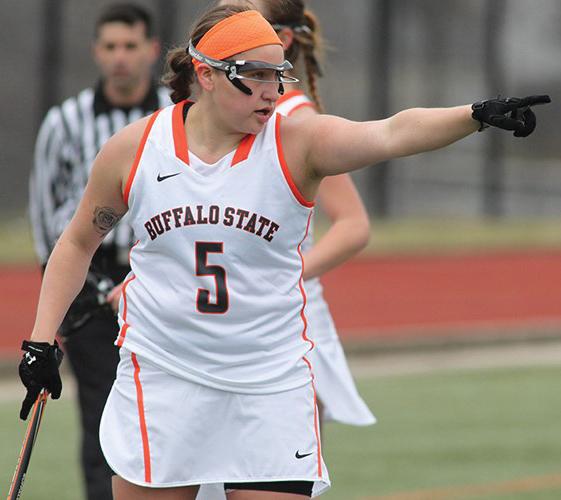 The sun is shining, the temperatures are fantastic, and you can finally see the green turf. That means it's lax time. The final days of the pre-season officially ended for the Buffalo State women's lacrosse team on Friday as they prepare for their third year under the helm of head coach Lindsay Abbott.
The team looks to improve on last season's down year with of an overall 5-12 record (1-7 in the SUNYAC) that also saw them miss the SUNYAC playoffs after earning a berth the year prior. 
Abbott is looking forward to the upcoming season.
"We have a lot of new talent this year as well as some returners."
Some of the new talent includes Nina Schaefer, a transfer midfielder from Onondaga Community College who, according to Coach Abbott, brings "speed and quickness to [the] offense."
Joining her on the midfield line will be Jackie DuFresne, a transfer from Mercyhurst University.
A familiar face in All-Region attacker Alanna Herne will return to the team after posting 58 goals and 38 assists last season. Other returners include Senior Christina Standinger, a defender turned midfielder, as well as All-SUNYAC first-team senior Cassie Saint-Vil.
The Bengals will look to Abigail Tolley and Haley Kempf to tighten up their defensive line, while Junior goalies Elyse Stark and Megan Doyle split time in the cage.
The Lady Bengals will face the Union Dutchwomen in their season opener for the second straight year, looking to win again this Saturday, at Coyer field at 1 p.m.
email: [email protected]