Let's talk sex(-ed): Why college-level sexual education is so important
There's more to sex-ed than the average college student thinks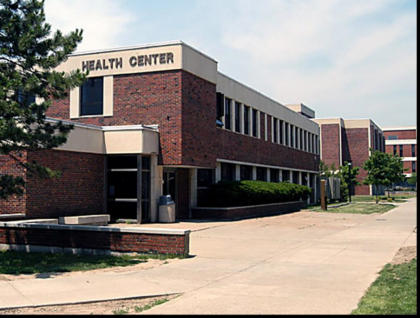 Students entering college do not know enough about safe sex.
Sexual education is a required part of high school curriculum, but most high schools teach abstinence-only methods. When students begin college, most of their sexual knowledge has come from whatever they have Googled on the internet.
College is not just for obtaining a degree, but also for teaching young adults how to survive in the real world. Since sexual education classes are not a general education requirement or even an option at SUNY schools, students have to seek out available resources to learn about sex.
According to a study by New York Magazine, 60% of college students are sexually active.
Sexual education does not just inform students about protecting themselves from STD's and pregnancy. It addresses the culture surrounding sex and educates students about consent and toxic relationships, too. A culture where sex is a secret, shameful thing is a culture that breeds sexual assault.
Giannina Callejas, a senior sociology major at Buffalo State, is enraged by the lack of sexual education in high school.
"You get bullshit from class. It's like 'this is a vagina!' which you should be learning in elementary school because this is part of our body; this is natural," Callejas said.
She has learned everything she knows about safe sex through her own personal research.
"It's such a big taboo to speak about our body parts and sex," Callejas said.
There is hope for sexual education.
The Weigel Health Center is trying to get the word out about safe sex.
Paula Madrigal, Assistant Director of Prevention and Health Promotions at the Weigel Health Center, cares about sexual education. She is the one person on campus solely dedicated to teaching students about sex, and she has a team of students who help her along the way.
On the door of her office is a giant sign that reads "I LOVE CONSENT", and as you walk inside, there are sexual education posters everywhere. She also has a comfy couch and lots of seating, and she's always available to talk to students.
With a huge smile on her face, she is eager to answer questions. I quickly learn that she's doing all she can to make up for the lack of sexual education offered by the curriculum.
Madrigal lists topics they cover through all of their programs such as healthy relationships, sexual assault, sexual relationships and more. They get this information out through workshops, training, flyers, social media and other outlets. They chalk facts on the sidewalk and they write them in classes. If you've ever seen a fact about sex on campus, with the exception of what's written in a bathroom stall, it's probably them.
She says that since taking over the program, she has not only seen positive results from data, but from the student's experiences too.
"It's the student who comes in after a workshop on healthy relationships and tells me 'I really thought about my relationship and ended it, and I'd just never thought about it before," she said. "Or the student who comes back after a consent workshop and says "I have been a victim of sexual assault.'"
Madrigal focuses on building relationships with students in which they feel comfortable opening up to her and her team about sex.
The Weigel Health Center offers STI and HIV testing, health exams, condom delivery service, pregnancy testing, emergency contraception and more. 
email: [email protected]
Twitter: @Chessabond