De-stress at Heal Yoga Retreat and Festival, get a chicken & waffles brunch at The Lodge with Step Out Buffalo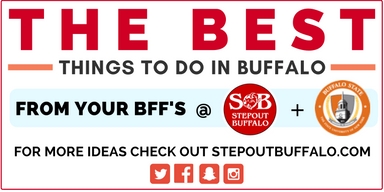 HEAL YOGA RETREAT AND FESTIVAL
HEAL BFLO invites you to join us to fill your soul up with goodness and let out the stress from this week. Join us for an all-day yoga retreat at Templeton Landing located at 2 Templeton Terrace, Buffalo, New York, 14202. On Sunday February 26th from 10:00 AM to 5:00 PM, $60.00 for an all day pass will include live music, free admission to shop our local vendors, free parking, yoga classes and workshops and all access pass to our restorative room!
BRUNCH AT THE LODGE
Fried chicken, waffles, and endless coffee, oh my! Yep, that's right, The Lodge opens right at10:00 AM to sauce up your Sunday the right way. Check out our full list of awesome brunch spots to get your buzz on after 10:00 AM on our website!
#HASHTAGSTEPOUTBUFFALO
We want to see your photos of all the things you love about WNY! The next time you're out and about, use our hashtag, #hashtagstepoutbuffalo, and you'll have a chance to be featured on our website in our top ten picks of the week! From cool places and delicious food to fun activities and spontaneous adventures! We want to see it all, so get snapping!