New apartment complex provides modern, upscale off-campus housing
Monarch 716 residents will have access to a swimming pool, a clubhouse, tanning beds, a bowling alley and outdoor fire pits
The nearby off-campus housing options for Buffalo State students are set to get quite an upgrade.
A new housing development called Monarch 716 has been in progress on Buffalo's west side, just a few blocks from Buffalo State, for just over a year. The high-end apartments will be ready for student residents to move into this August.
Located at 100 Forest Ave. — just a few blocks from the SUNY Buffalo State campus — the $35 million development will be able to house nearly 600 students.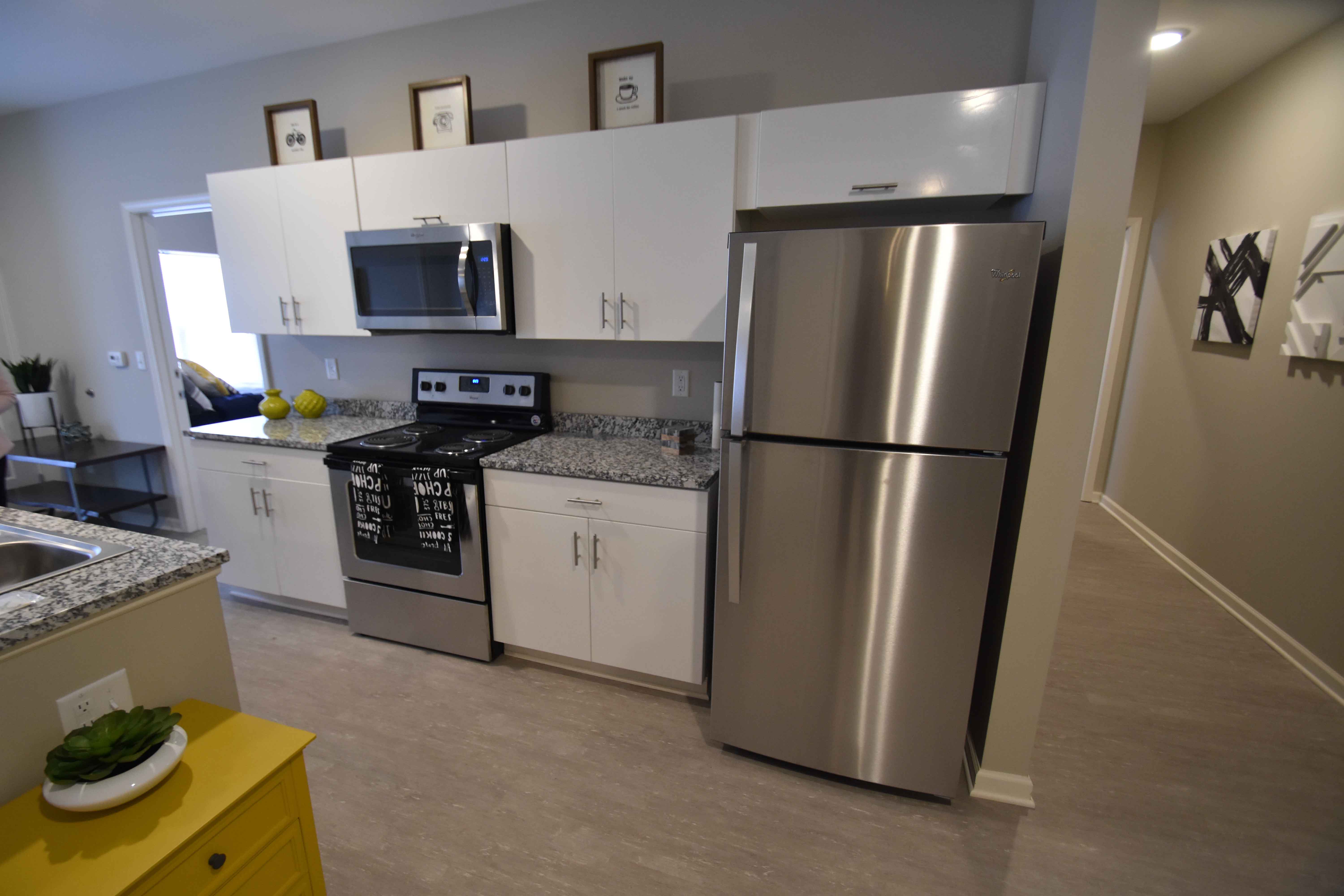 James Janik/The Record
The complex has two-bedroom apartments, which will cost $920 per resident, and four-bedroom apartments for $865 or $885 per resident, depending on which floor plan the resident wants.
"Everything is fully inclusive," said Breana Wiggins, general manager at Monarch 716, "so that means water, electric, sewer, cable, internet — all that's included."
With an interior designed by local company L2K, the 1,200-square-foot apartments come fully furnished with a washer and dryer, bar stools, chairs, TV stands and a sectional couch, providing a modern feel. Each resident will have their own bathroom and full-sized bed. The center of the apartments have a kitchen and communal living area.
The kitchen features black and white marble countertops, stainless steel appliances, white cabinets and soft close drawers. One wall to the left of the shared living area serves as a chalkboard.
"When you sign your lease, we'll have an artist come in, and whatever design that you want, he'll put in the room," Wiggins said.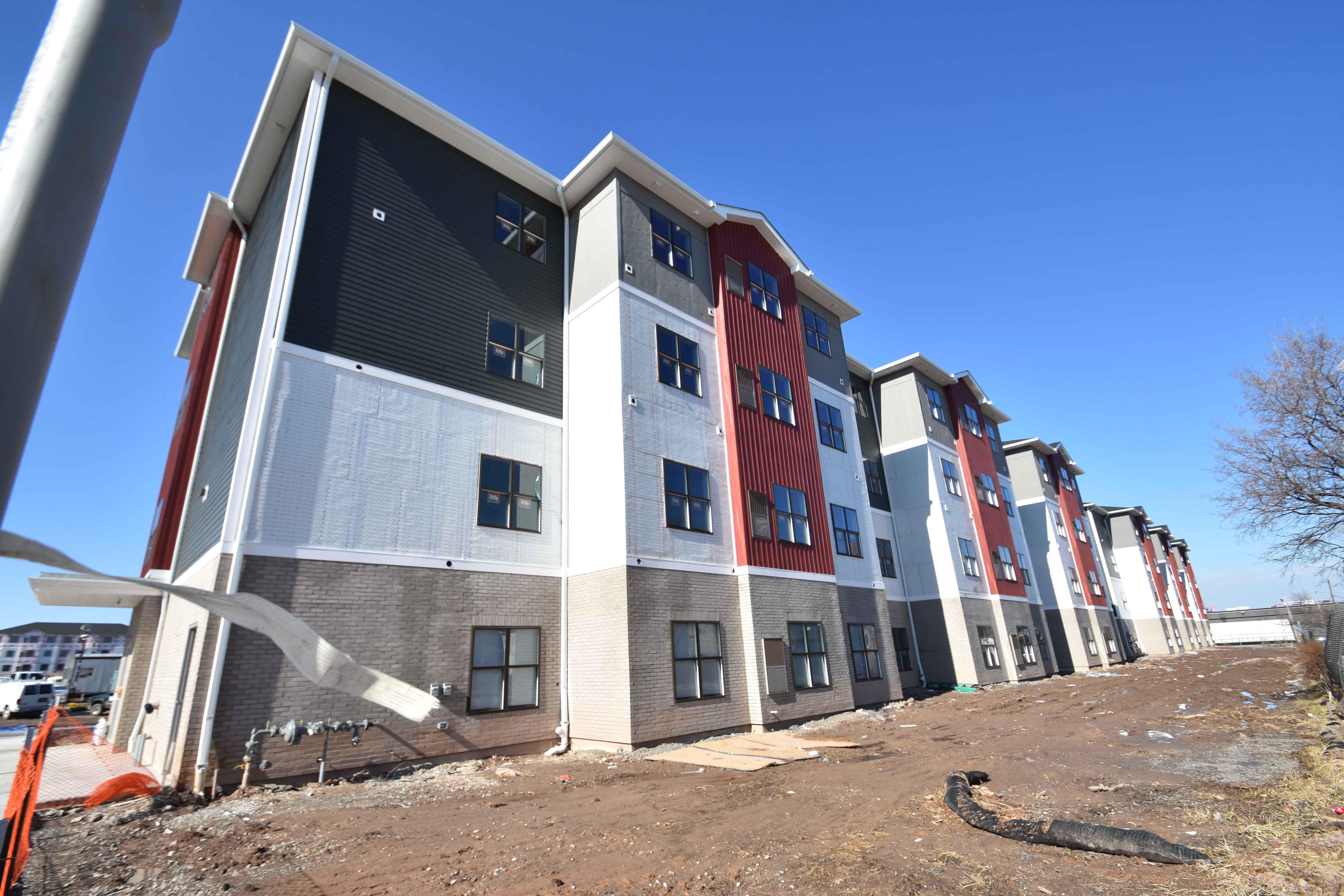 James Janik/The Record
Amenities within the development include a bowling alley, tanning beds, fire pits, a Starbucks and a resort style pool – all of which will be located in what's called "the clubhouse," which will serve as a place for residents to socialize.
Monarch 716 made sure to put an emphasis on security, implementing a system that requires all residents to have an electric key card that provides access to both the building and their respective apartment.
While the target market for the apartments is local college students, the doors are open to anyone who is interested, not just college students.
King Residential Group, the North Carolina-based firm that will manage the complex, cites Buffalo State's student-housing issues as a reason for its expansion here.
"I'm super excited for this to be being built and for it to be happening in Buffalo," Wiggins said, "I know your student housing market is pretty non-existent, so it's very exciting."
email: [email protected]
Twitter: @NadiyaRoache