Buffalo bars may close earlier as discussions continue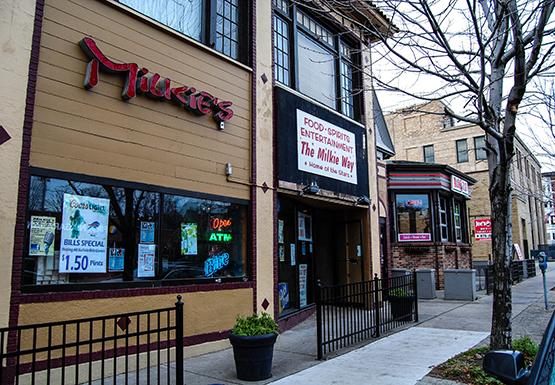 Erie County is currently the only county in the Western New York area with a 4 a.m. bar closing time, catering to late night crowds looking for places to get a drink or eat. However, after intense debate, legislators are considering changing the "last call" to an earlier hour.
Discussions first began in August when County Clerk Chris Jacobs proposed to close bars at 2 a.m. in the name of safety. Jacobs stated in an article in The Buffalo News, "An earlier closing time will decrease the amount of time people have to consume alcohol in establishments at night and has a great potential to decrease alcohol-related injuries and deaths."
An article from Buffalo Rising stated Legislators Ted Morton and Thomas A. Loughran have shown support for the change and have been working on resolutions for an earlier closing time. Buffalo DWI Blogger shared results from a poll conducted by Barry Zeplowitz and Associates that collected information on what the community thought and found that 69 percent of 600 residents supported the change.
However, many industry insiders have mixed opinions. Some in the business are for the change. "People seem to only stay out later on weekends anyway," Vinnie Caputi, manager of Caputi's Sheridan Pub, said. "This will keep people safer."
Caputi also thinks it would be a benefit for bars that double as restaurants.
"Maybe it will get more people to come out during dinner hours," he said.
Bill Caputi, the owner of Caputi's, is also for the change.
"I personally don't think it will affect us," Bill Caputi said. In the last five years I've seen late-night hours slow down. Most places will tell you that it's not like it was 10-15 years ago. The exception might be places like Allentown that do well later."
Vinnie Caputi added, "In general people go out earlier. The change might affect servers and bartenders though."
Mike Milkie, owner of Milkie's on Elmwood, is against the change but agrees that the action won't harm business.
"It shouldn't affect any places, they'll just be busy earlier, but employees might lose two, four, or six hours' salary."
Brian Guizzoti, manager and bartender at Duke's Bohemian Bar and Grille, is one of the bartenders concerned with the cut hours.
"I work five nights a week," he said, "that's going to be cutting 10 hours off my paycheck, and I get paid at an hourly rate. That's a big impact. Rent is expensive; I have a girlfriend in school and a kid on the way. She'd have to get a job."
Other restaurants that are open late will also be affected by the change.
"A lot of delivery places make their money on drunk munchies, so they will probably be hit the hardest," Ashera Buhite, a bartender on the Elmwood Strip said.
While Jacobs claims that an earlier closing time will make the roads safer, many in the industry disagree.
"It's not going to make things safer. There's going to be more drunk driving," Guizzoti said. "The street is going to be crazy. If you kick everyone out at once, they're going to have to go somewhere. Everyone is going to be leaving at once and it's just going to cause more accidents."
"People are going to get drunk whether we close at 2 a.m. or 4, all what this is going to do is get people drunk earlier," Milkie said. "I don't want to see kids getting drunk and getting into accidents, and that's what the legislators want to prevent, but closing early won't change much. I've been in the business for 50 years, people will still party if they want to party. Closing earlier won't change people's habits."
"People pregame at house parties and will still drink after bars shut down," Buhite said. "People will be drinking anyways, but now without bouncers and with access to more alcohol faster… so this will just create more problems."
Some bar owners are in favor of a compromise, that the bars could close an hour earlier.
"I'd compromise to close at 3 a.m. to keep everyone happy," Milkie said.
Others disagree.
"It might be a good compromise, but that's still taking seven hours out of the work week." Guizzoti said.
"I think that bar closing times should be the decision of the establishment," Buhite said. "No one needs to stay open until 4 a.m., but the bars that do on a consistent basis are known for it."
Buhite proposes an alternative solution.
"If lawmakers want to improve the quality of life and reduce alcohol-related problems, they should make public transportation far more accessible," Buhite said. "Busses and trains stop running at 12-12:30 and it's ludicrous."
email: [email protected]