Meet the President: Q&A with Howard Cohen
Cohen took over a president on an interim basis after former President Aaron Podolefsky passed away in early August.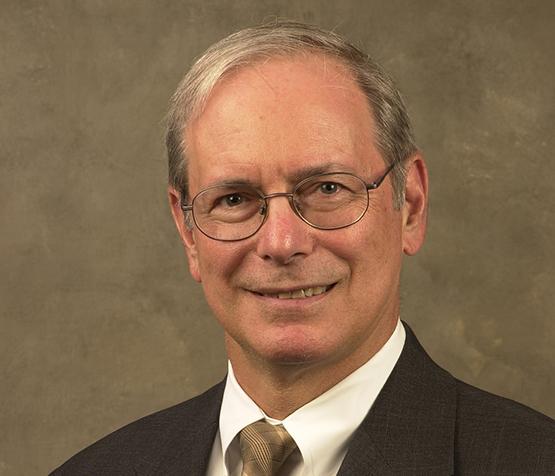 After the passing of former President Aaron Podolefsky last month, Howard Cohen has taken the reins as interim president at Buffalo State this fall to steer the student body toward academic success.
Cohen, chancellor of Purdue University for a full decade, was appointed to his current position by SUNY Chancellor Nancy Zimpher and the Buffalo State Board of Trustees after Podolesky announced he would temporarily relinquish his duties to focus on his bout with prostate cancer.
With more than 40 years of experience working in higher education, and a research background in philosophy and ethics, Cohen believes he has something to offer this institution as a presidential figure.
"Buffalo State provides an exceptional education and produces exceptional graduates. I am honored to have been selected to be the institution's interim president for the coming year," Cohen said, referring to his new position.
So what can students and faculty expect this fall semester? The Record asked Cohen to answer a few questions in an effort to get to know the campus' new leader.
Q. What do you see as your main focus for the coming semester?
A. "My primary focus will be to offer the leadership that will support the campus in accomplishing its most significant goals in 2013-14. As interim president, I want to ensure Buffalo State continues to provide an extraordinary educational experience for its students, an excellent work environment for its faculty and staff, and access to its tremendous resources to the Western New York region."
Q. What experiences in your professional life do you think have prepared you for this situation?
A. "I have been fortunate to have a satisfying career in higher education. … I have been a faculty member, a dean, a provost and a chancellor at four public regional universities that share many similarities with Buffalo State. I have had the opportunity to meet and learn from many of the most thoughtful people in the academic world. I have lectured extensively on leadership in the U.S. and in China. I am enthusiastic about sharing what I have learned with my new colleagues at Buffalo State."
Q. What do you have to say to incoming freshmen and returning students about what this change will mean for them?
A. "College and university presidents are, on the whole, attracted to careers in higher education because we have a strong commitment to providing a rich learning environment for students and because we have confidence in your futures and want to have a role in shaping them. I'm sure that I share these commitments with President Podolefsky and that these commitments will continue to guide Buffalo State in the future. Students can be assured that your administrators are here to help you be successful and to develop a high level of accomplishment. That will not change."
Q. What has been your greatest struggle so far with this transition?
A. "In preparation for my interim year beginning on Aug. 1, I've been familiarizing myself with Buffalo State and its vision and goals. I have also been learning about the Western New York region since I'm not from this area. Despite the stories of snow and cold that people love to tell, I have very positive feelings about winter, having grown up in Minnesota and having lived in Green Bay, Wis."
Andrew Manzella can be reached by email at [email protected].
* This story has been edited from its original version to reflect the passing of President Podolefsky, which occurred prior to the creation of this article. *
Leave a Comment