Armed robbery occurs in Tower 3 residence hall Sunday night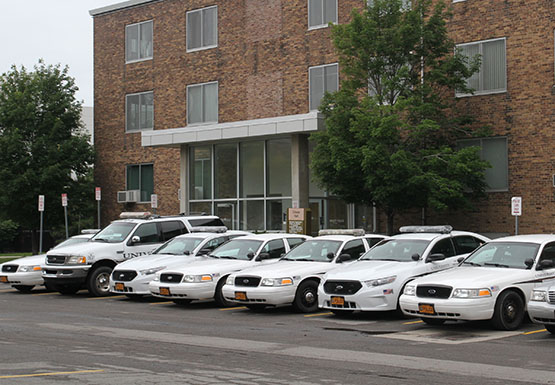 University Police are reporting that a Buffalo State student was victim to an armed robbery Sunday.
The robbery occurred in the Tower 3 residence hall at about 8:10 p.m. Sunday night at the hands of two suspects. The male victim told UPD that one suspect was armed with a semi-automatic pistol and the other had a knife.
The suspects stole the victim's cell phone and cash. The suspects then fled the residence hall. It's not known how much cash was stolen.
Three other students were present during the robbery, but were not harmed.
The suspects are described as:
Suspect No.1, a black male, wearing jeans, tan Timberland boots, a buzz cut haircut with SWOOP shaved into his head. He had a semi-automatic pistol.
Suspect No. 2, a black male, wearing sweatpants, black boots and a black hoodie. He had a knife.
Anyone with information about the incident should call University Police at (716)-878-6333 or the University Police Confidential Tip Line at (716)-879-3166.
Buffalo State alerted all students of the incident via email.