Perreault named new provost at Buffalo State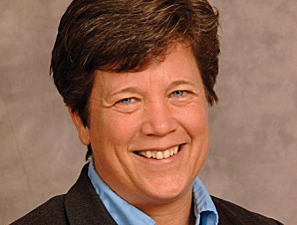 Melanie Perreault was named SUNY Buffalo State's new provost and vice president for academic affairs, and will begin her new role on July 20.
The search for the next provost started last fall after Dennis Ponton, who served as provost for 30 years, announced his plans to retire in June of this year.
Perreault said one of her main goals is to create the conditions so that students, faculty and staff can continue to succeed.
"I will take some time to talk to people throughout the campus community to learn more about what their needs are before making any specific plans, but my primary message is that anything carrying the name of Buffalo State College must carry with it excellence," Perreault said.
Katherine Conway-Turner said she's delighted to welcome Perreault to the Buffalo State community.
"Throughout the interview process, I was impressed with her understanding and appreciation of the transformative education that Buffalo State has provided to generations of students. Dr. Perreault's strong skills and background in strategic planning, fostering and supporting academic excellence, and the development of both traditional and online programs indicated both to me and to the search advisory committee that she is a perfect complement to the needs of our college moving forward." Conway-Turner said in an interview with Jerod Dahlgren, public relations director. "I am confident that she will lead Academic Affairs to enhanced distinction regionally and nationally."
Perreault currently serves as associate provost and professor of history at Salisbury University in Salisbury, Maryland. At the University in Salisbury, Perreault oversees the university's honors program, the instructional design and delivery department and all new program proposals. She also serves as a liaison between the University System of Maryland and Salisbury for academic policies and provides oversight for all of the university's satellite sites.
She said her previous experience with being an associate provost will help her in her new role because she understands the benefits and challenges that come with being part of a larger group.
"I've been able to work with people in every corner of the university, including all of the academic programs, of course, but I've also worked closely with Student Affairs, Administration and Finance, and Advancement," Perreault said via email. "All of this has helped me understand how important it is to get everyone working towards the same goals. In the end, we all have the same mission."
As provost Perreault will oversee 171 undergraduate programs, 61 graduate programs and more than 400 full-time faculty across Buffalo State's five schools, which include Arts and Humanities, Education, Natural and Social Sciences, Professions and the Graduate School.
Perrault said she plans on having a presence on campus and that students can expect to see her at events and gatherings.
"Students can expect to see me out and about the campus, cheering on the sports teams, watching artistic and musical performances and listening in on research presentations," Perreault said. "The best part of the job is seeing the great work that our students do both inside and outside the classroom."
She said that although it's always a challenge to move to a new campus she's looking forward to her new job at Buffalo State.
"Challenges are also generally opportunities, though, so I am looking forward to the opportunity to engage with an entirely new group of people." Perreault said. "Also, I hear it snows more in Buffalo than it does in Maryland, but I suspect that is just a rumor."