Future, K Camp, Luke Christopher to perform at Springfest 2015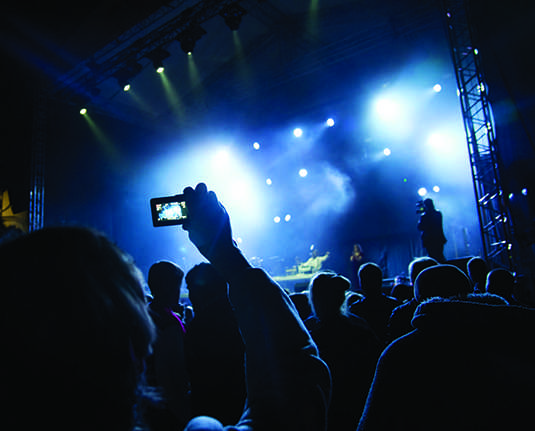 Many SUNY Buffalo State Students found out that Future and K Camp were performing at USG's Springfest on May 7 before USG even announced it.
The "leaks" on the artists' websites left Springfest Chair Jalia Hines and Co-Chair Tahnee Marcus-White with the decision to make the third performer and opening act Luke Christopher a mystery until they were ready to announce him.
Hines said that Luke Christopher came as a package deal with Future. She said that some students were upset that the mystery act wasn't someone more well-known.
"Thinking about it, we did think that 'Oh, it might be a good idea' because he is an upcoming artist," Hines said about Christopher. "You know, people don't really know him, but they can get to know him at the concert."
Hines said that she thinks this year's Springfest will be successful.
"I'm excited to see Luke Christopher's performance just because a lot of people gave us backlash about him," Hines said. "I feel like once he gets here, they're going to like him. So I just want to see the different reactions once people actually get to the show. The main thing I'm excited about is just the performances, just to see how all our hard work paid off and everybody enjoying it."
And hard work it was. Both Hines and Marcus-White conducted a survey where they sent out a mass email to every undergraduate student at Buffalo State, asking what they would like to see at Springfest.
Hip-hop, R&B and pop came back as the top choices, with hip-hop being the most popular genre. Hines and Marcus-White then reviewed the artist suggestions on the survey from each student. Basing their ideas off of this, they made a list of artists within the hip-hop genre.
"We gave our list to our program coordinator, and she submitted it to UPD as well as the director of the Performing Arts Center in Rockwell," Hines said. "And then from there, we got back whether UPD said 'Yes' or 'No' to it, UPD has to approve everyone first. So from there, we had to keep going and making lists based off of UPD's results."
"Sometimes they may have criminal records such as drug possessions [and] gun violence," Marcus-White said. "UPD doesn't want that artist to bring that here or they might get stopped before coming here, which would kind of mess up our performance," Marcus-White said.
Once the artists were approved by UPD, Hines and Marcus-White were given the prices and availability of artists, making their decisions from there.
Marcus-White said t-shirts would be given out during the performance and concessions will be upstairs. Hines added that there would be a different t-shirt design this year.
"We tried to do a lot of new things [this year,] but a lot of stuff has to go through approval of the school and everything else like that," Hines said. "So once we got down to the basics, they shut a lot of stuff down."
Some of the things Hines and Marcus-White proposed to do differently this year included VIP meet-and-greets with the artists, holding Springfest at Coyer Field, making Springfest a two-day event, and a '90s theme.
The meet-and-greets didn't fare well, as the artists didn't want to do them. Coyer Field was shot down, the concern being that the field would get damaged. The two-day event would have worked, had it not been for the budget. The '90s theme could have been a possibility if more students voted for that option in the survey.
"You're probably not going to notice anything big [that's] different, just because the big stuff we couldn't do," Hines said.
Although many of their propositions didn't work out, Hines and Marcus-White are still optimistic about Springfest. Hines said that USG representatives may give out t-shirts to people waiting in line to get into Springfest this year.
"I just hope that we sell out because we did great on our first day," Marcus-White said. "We sold 296 tickets on the first day."
Hines said that she thought they hit 200 ticket sales during Bengal Pause yesterday, too.
Hines and Marcus-White aren't the only ones who think Springfest will be a success this year. USG Treasurer Diaisha Richards said that she thinks it will be a great show and that students will like the acts. USG Executive Vice President Emily Leminger said that Springfest should be exciting.
"I think there's a lot of variety going on," Leminger said. "We played off of the genre that our students asked for, and we asked from them what they wanted. We tried our best to fit the demographic, and I think students are really going to enjoy it this year."
Tickets for undergraduate students are on sale now at the Rockwell Hall box office for $5 each. Any remaining tickets will be sold to the general public starting Thursday, April 30 for $25 each.
Email: [email protected]