XC competes in Paul Short Run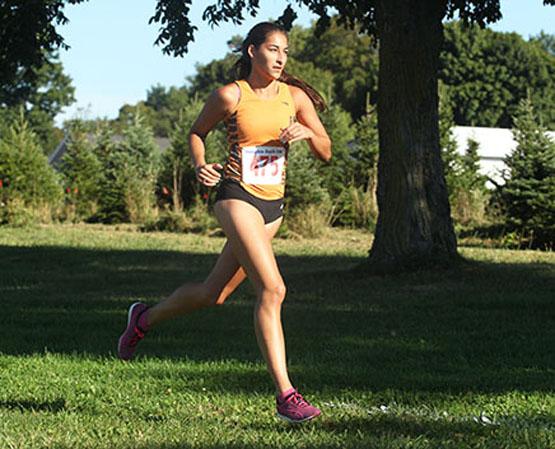 Buffalo State's men's and women's cross country teams competed at the Paul Short Run at Lehigh University this past Saturday.
The men's team finished fifth out of 22 teams with senior Kyle Foster (26:09) leading the Bengals by placing sixth out of the 225 runners that participated. The women's team finished 24th out of the 35 teams with Sabrina Brooks leading the way with a time of 23:20 and finishing 23rd out of the 309 runners.
When asked what made the meet special, Foster said:
"For me it would be seeing the team improve over time. This sport depends on the spread of the pack, not just the top person. And to see the gap between teammates shrink means that the team as a whole is improving."
Kevin Murray and Austin Becker finished in the top 30 with the times of 27:06 and 27:10.
"I was happy with my place overall and time but I know I can do better," Becker said. "As a team we're slowly starting to drop time and get where we need to be for SUNYACs. I ran a season best of 27:10.
"I was going for sub 27, but I cramped up the last mile and just gave it all I got to finish 30th. Hopefully over the next few weeks as a team, we can stay focused and hammer down at SUNYACs."
Brooks finished with a season-best time in the race, shaving 24 seconds off her previous season-best.
"I felt tired but strong during the race," Brooks said. "I am happy with my results. I have been training hard and improved my 6k time by 24 seconds since my last race. I just need to work on lifting and mileage until Oberlin in two weeks."
When asked what she thinks about during the run, Brooks said:
"My head is all over the place sometimes when I race but most of the time it's just me telling myself not to stop and to push harder until the finish line."
Both freshman Samantha Clemons and sophomore Elizabeth Wall finished in under 26 minutes and placed 125th and 128th, respectively, for Buffalo State.
The next event for the cross country teams is at the Oberlin Inter-Regional Rumble at Oberlin, Ohio on Saturday, Oct. 18.