Is that upgrade really worth it? Compatibility, costs are major concerns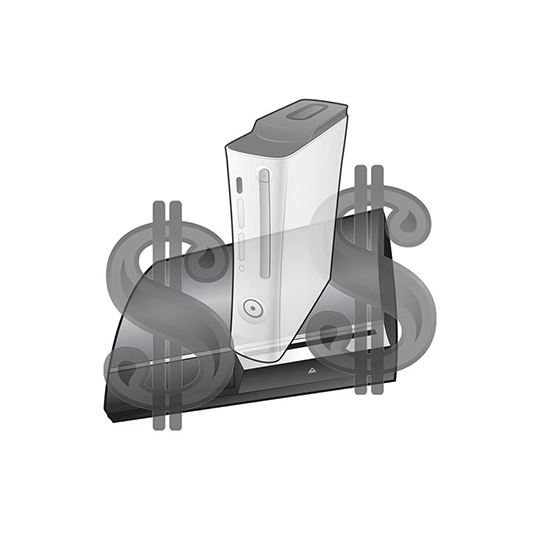 Every time a new technology arises, excitement thrives. Everyone wants to get their hands on what's new, no matter the cost. In 2013, Microsoft and Sony released the Xbox One and the PlayStation 4, respectively. The debate about these new technologies is that they are not backwards compatible, meaning gamers cannot use any of their older games on them.
This poses the question: Why would you want to spend $400 to $500 on a new console that doesn't work with any of your other games?
Gamers can end up spending a lot of money on their hobby quickly. The average price of popular games like Call of Duty, Grand Theft Auto and Fifa is about $60. In 2010, VentureBeat published a study conducted by Newzoo stating that Americans spend $25.3 billion each year on video games. Of that amount, about $15 million was spent on games for gaming consoles. The study was based on 13,000 consumers, making the average amount spent on games $1164.62 per person.
As of right now, the launch of a cloud program called PlayStation Now is expected in 2014. Which games, or how many, will be featured for this cloud option remains unannounced.
It is unclear if this service will be provided for free or if it will be a subscription service. Xbox, on the other hand, has yet to come up with any plausible solution to the compatibility issue.
Most of the popular games require a substantial amount of time in order to get ahead. It is a never-ending quest to unlock the next level. Will all that progress be lost?
When the consoles were first launched, there were different offers going on to trade in your games for store credit and buy the new versions. Sony was offering PS4 upgrade codes for the games Assassin's Creed IV: Black Flag, Call of Duty: Ghosts, Battlefield 4, and Injustice: Gods Among Us Ultimate that cost $9.99 each. These gamers were able to recover their multiplayer progress on certain games using their PlayStation Plus gamer tags, but all single player progress was lost. The promotion is only for a limited time; Sony confirmed that the promotion expires on March 28 for Battlefield 4 and March 31 for Call of Duty: Ghosts.
Right now at GameStop, there is a deal where you can trade in your old system for 50 percent off of a new system. You can also get up to $20 store credit when you trade in your old games. There are options to monetize your previous gaming investments. For some, it's worth it.
"There are new games that are only available on the new systems," junior biology major Dominic Scarpine said. "It's like why you upgrade your computer. It's a much more powerful machine.
"Losing progress doesn't bother me too much. I've finished most of the story modes I've wanted to already."
Both of the new systems have a 4 out of 5 star rating on techradar.com. So what is the viable answer? Will you completely upgrade and start fresh?
Email: [email protected]
View Comments(1)