Buff State grad, lecturer amasses collection of works by peers
Meet Mead.
Gerald Mead Jr., an independent curator, collector, artist and lecturer in the design department is inspiring student artists back at his alma mater.
Mead, who studied psychology and design at SUNY Buffalo State, credits his inspirational professors for being his mentors. Now that he has switched roles, he's trying to pass on the gift he was given.
He said, "If you had the benefit of (having mentors), then the responsibility is on you to do that for your students."
After earning his bachelor's degree at Buffalo State, Mead went on to earn a master's in Fine Arts from the University at Buffalo, and he began a career as a curator at the Burchfield Penney Art Center, a position he would have for 18 years. The design department then hired him as an adjunct professor in 1998.
Soon after, he was awarded the Young Alumnus Achievement Award from the college in 2003 for his career accomplishments as an artist, curator, educator and leader in the arts community. He was also honored for 25 years of service to Buffalo State in 2012.
Mead said the benefit of being an adjunct professor is that he can bring his unique experiences from the community onto campus. He has an active career in the arts community, both as an exhibiting artist and by serving on many boards. He uses all that he's learned to turn his students into practicing artists and connect them with other art organizations.
"I'm helping transition them into the Buffalo arts community," Mead said.
Shawn O'Rourke, a member of the Visual Arts Board (VAB), took Mead's Design 101 course.
O'Rourke said Mead pushes students' capacity in his classroom and is open to passing on his legacy to them. He said Mead creates a "free thinker" atmosphere and encourages students to consider how far they can push an idea.
"Gerry's a personable guy," O'Rourke said. "His persona… brings out the unique qualities of students. He's warm and welcoming."
O'Rourke said he and Mead have similar personalities and that helped him in the class.
Their "sarcastic," "energetic" and "charismatic" personalities meshed, and that made O'Rourke want to work harder.
He said, "(Mead) opened up doors for me," noting that the professor spreads the word about the
VAB.
The student organization hosted a reception Thursday night for their exhibit, titled the "Visual Arts Board Selections," featuring works from the Gerald Mead Collection. The display was a representative sampling of Mead's personal collection.
He has accumulated over 800 artworks, both historic and contemporary, ranging in origin from 1880 to 2014.
Mead said, "My collection is all work that's inspirational to me."
When Mead first showed his collection to the VAB, O'Rourke recalled the professor telling the students the background of each piece, calling the conversation "personal and intimate."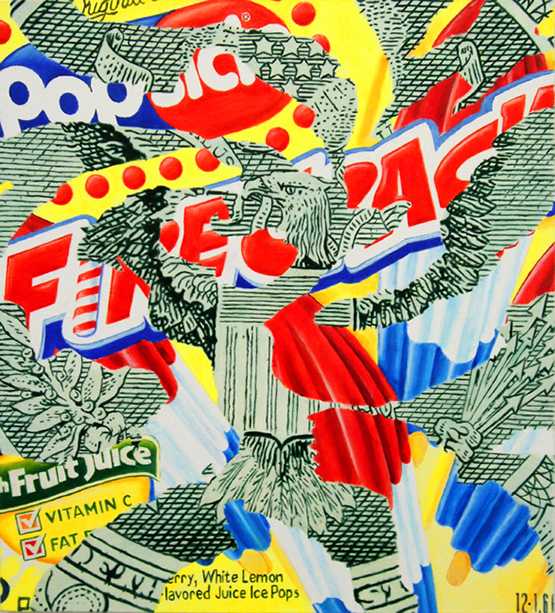 The VAB then selected 16 pieces to be displayed, based on the criteria that it was strong work and it spoke to them.
"It was interesting for me to see what the student is interested in," Mead said.
The exhibition featured works of all different mediums, and O'Rourke said it displayed "a legacy of Western New York."
Each of the pieces displayed were done by artists who have a connection to Buffalo and to Mead. Four of the featured artists are SUNY Buffalo State alumni, including Andrew Engl, who's a lecturer in the Fine Arts Department.
Mead also taught the VAB how to display the artwork in the exhibit.
Though the exhibit is over, viewers will have future opportunities to view his collection.
Mead shares his large collection with the public by putting on multiple displays each year, at various locations, including local schools.
"It's important for teachers and students to see the work and use it as an example to illustrate different design aspects," Mead said. "It's valuable to provide more inspiration."
Email: [email protected]
Twitter: @LiveWithColly
Leave a Comment