Giving back the name of the holiday game: five ways to get involved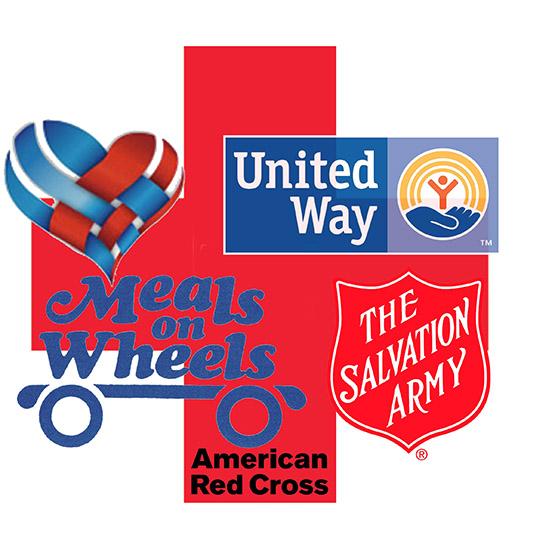 It's that time of year again. People grab their winter coats, gloves, and credit cards and begin the almost never-ending shopping spree.
While Christmas lists aren't getting any shorter, the holiday season is still about giving back — whether it's a simple donation, or volunteering for a couple of hours for a great cause. Here are five ways to help others and build up your karma this holiday season.
Toy Drives
There is nothing better than seeing a child's face upon opening a shiny new toy — and there are organizations dedicated to making that happen.
Toys for Tots was founded by Major Bill Hendricks of the United States Marine Corps in 1947, and it has donated over 469 million toys to children nationwide. Local donation sites are established every year at businesses, shopping malls and stores.
Donations begin in early December and are led by a local Marine Corps coordinator. This year, toys can be dropped off at any Toys "R"Us location.
Toy Trees
Shopping malls are becoming more crowded every day as the holidays grow nearer. With that in mind, St. Adelbert's Church has set up its annual toy tree in the Boulevard Mall for shoppers.
The names of children are placed on the tree with a gift they would like to get for the holidays.  As names are taken off, new names take their place to ensure all the children receive a gift.
"It gets a huge response from customers and workers," said Kim, an associate of guest services at the mall. "By the end of the season, the floor is just covered in gifts for the children."
All donators have to do is take the name off the tree and shop for the desired gift. College students can easily donate on a regular trip to the mall without any specific time constraints.
Buffalo City Mission
Donations are always beneficial to the community, but they don't have the same impact as seeing the people you are helping does.
Buffalo City Mission provides numerous daily opportunities for anyone to give back to the community.  Those who have volunteered have called the experience both "shocking" and "life-altering."
In addition to food distribution, local soup kitchens are always looking for volunteers. Local parents, like Amie O'Day, express gratitude for those who volunteer in the holiday season.
"Giving up time at soup kitchens and making meals for families is just one great way to give back this holiday season," O'Day said.
A volunteer application can be filled out online. Volunteers are currently needed at the Cornerstone Manor to help with nighttime babysitting and snack time.
Along with babysitting, college school supplies are also in great demand. Graphing calculators, college ruled notebooks and backpacks are just a few of the many items needed to help students.
Veterans Association          
The holidays are a time to be surrounded by friends and family, but not everyone has someone to spend the holidays with. Volunteering at the local Veterans Association can be one of the most fulfilling volunteer opportunities available. Simply spending a few hours out of the day to sit with a retired veteran can help give them a sense of family that they may no longer have.
Food Bank of WNY
Hunger is not just centralized to the homeless. Veterans, single parents, young adults, and even college students are just some of the few who frequent a food pantry.
Food banks are always in demand for a helpful set of hands. The Food Bank of WNY distributes to over 35 different food pantries throughout our community. To keep up with the food truck trend, the food bank now has a refrigerated truck that delivers produce and perishable goods to member agencies across the county.
To help out a local food pantry, contact the Food Bank of WNY for local pantries that are in need of assistance.
No matter what time of year it is, there are always people who need assistance — and one can always help make a difference in their lives.
"Volunteering has such a rewarding feeling and has a lot to teach you about the real world," said Angel Palma, a Buffalo State student. "Not only are you helping others, but you are helping yourself to prepare for the real world outside of college."
Email: [email protected]
Leave a Comment