Federal review finds flaws in SUNY, Buffalo State sexual violence investigations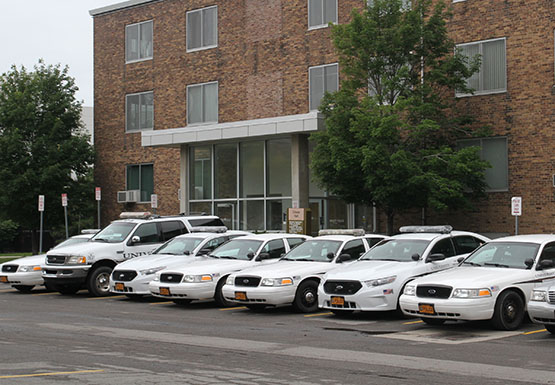 A recent federal compliance review of the State University of New York's gender equity procedures will change the way its schools handle sexual violence complaints. Officials hope it will become the model for institutions nationwide.
Buffalo State was one of four SUNY campuses visited by the U.S. Department of Education during the three-year investigation, which identified problems with the manner in which SUNY schools handle sexual assault and harassment complaints that occur on campus.
The review by the Department of Education's Office for Civil Rights found that schools like Buffalo State were not delivering adequate and prompt outcomes for the victims of harassment or assault, as mandated by the Title IX of the Education Amendment of 1972.
As a result, SUNY and the Office for Civil Rights have agreed upon reforms to SUNY's Title IX policies to ensure each of its 29 state-operated campuses "respond promptly and effectively to allegations," according to a report released by the Department of Education.
The investigation was not initiated because of complaints against SUNY.
Rather, the Department of Education targeted SUNY, the largest public higher education system in the nation, because it hopes the number of students impacted would encourage other institutions to make similar reforms.
"I applaud SUNY for its willingness to show leadership by improving its efforts to address and prevent sexual harassment on its campuses," Catherine Lhamon said, assistant secretary for civil rights, in a statement.
The Office for Civil Rights reviewed 159 individual cases of sexual complaints, including harassment and assault, which occurred across four SUNY campuses (Buffalo State, Morrisville State, Albany and New Paltz) between the 2007-08 and 2010-11 academic school years.
In some of these instances, the report found that "complainants (were) not receiving prompt or adequate investigations of their complaints; not receiving notice of the outcomes of their complaints; not being provided equal opportunities to attend prehearing conferences and/or present evidence and witnesses at the hearing," according to the report.
Buffalo State handled at least 15 of the 159 cases itself, according to University Police crime statistics.
Karen A. Clinton Jones, chief diversity officer and Title IX coordinator at Buffalo State's Equity and Diversity Office, thanked the Department of Education for its insight into improving campus policies.
"The college's Office for Equity and Campus Diversity has taken steps over the past two years to increase communication with the campus community about the rights available under Title IX, to increase communication of available counseling and support services on campus, and placed an additional emphasis on collaboration between campus departments to ensure reports of sexual violence are addressed promptly at all stages of the investigation, including appropriate follow-up action as needed," Clinton Jones said in a statement.
Buffalo State, along with SUNY's other 28 campuses, is now required to reexamine all sexual harassment and violence complaints filed during and since the 2011-12 academic year.
SUNY is required to report its plans for action to correct the problems identified in the review. The Office for Civil Rights will closely monitor SUNY as it moves forward.
SUNY receives financial assistance from the Department of Education, which allowed rights for the investigation.
"The successful culmination of this review affirms and recognizes that SUNY campuses across New York are now national models for Title IX compliance and training," SUNY spokesperson David Doyle said.
Email: [email protected]
Twitter: @b_schlag
Leave a Comment