123 Years of Service: The Proclamation of Edward M. Cotter Day
As of this past Friday, Mayor Byron Brown and the Buffalo Common Council proclaimed that March 24 will be officially recognized as Edward M. Cotter Day, named after the world's oldest in-action fireboat, the Edward M. Cotter.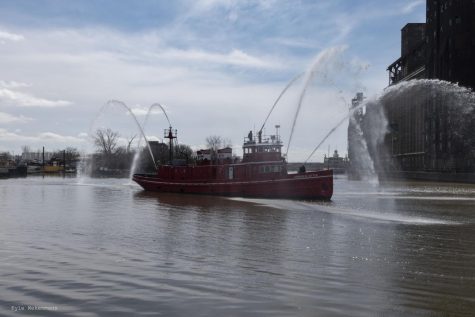 According to the official proclamation — signed by Fillmore Council Member Mitchell P. Nowakowski –, the day was named so to "honor the incredible service this boat has provided to the City of Buffalo through 123-years of fighting fires and breaking ice."
Standing in front of the Buffalo River by Mutual Riverfront Park, both the Fireboat E.M. Cotter conservancy and the Buffalo Fire Deputy Commissioner Ramon Suarez were present to speak and make the holiday official.
Also, in attendance to bless the boat and the day was Father Paul Seil, who serves as the Buffalo Fire Department's Chaplain and slept aboard the Cotter during the blizzard in this past December.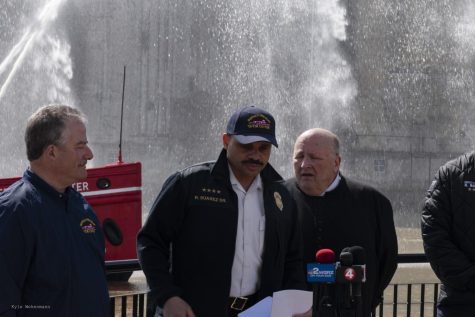 "Today we're proclaiming March 24, 2023, Edward M. Cotter Day," said Suarez. The official proclamation was made by Fireboat E.M. Cotter Conservancy President Larry Cobado, who hopes to raise funds upwards of $6 million to restore the Cotter to full working condition.
To meet this goal, the Conservancy is hosting "Cotter Fest" at Buffalo Riverworks on Sunday, June 25th, from 1-5 p.m.
If you wish to support the Cotter in a way other than attending the event, you can also head down to Gene McCarthy's in the Old First Ward and have a drink of their special-release and on-tap brew, the Cotter Red, with the proceeds going to the Conservancy's cause.