How inflation has affected college dining prices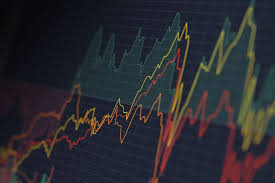 Throughout the past few months, many people have been affected by rising prices. From groceries, gas, and food prices seem only to go up. Current inflation rates in the US are at an 8.3% increase in September, down from 8.5% in August 2022.
These rates are up massively compared to the same time last year, now at a 5.3% inflation rate that was in September of 2021.
With these rates going up with little sign of massive change and relief, it is important to look at how certain communities are affected. One community that may be affected the most is the college campus.
Many college students are commuters, and with these increased prices students have to make some hard decisions. Do they get food on campus, or should they bring something from home?
On top of all of this many students are working part-time jobs to pay their tuition as well. Tuition prices are only going up as inflation is on the rise.
"For the 2021-22 academic year, average tuition and fees rose by just 1.3% to $3,800 for students at two-year schools; 1.6% for in-state students at four-year public colleges, reaching $10,740; and 2.1% for students at four-year private institutions, to $38,070," according to CNBC.
The cost of college is anything but manageable for many students. So when taking into account gas, groceries, and other necessary expenses a person may start to wonder how students afford meals on campus. As well as if campuses are working to fight these rising prices.
"We've actually been able to do a pretty good job of controlling the impact that inflation has had on the pricing on campus. We have kept the increases on the food and dining plans to only 4%, and as you may be aware the inflation rate is well over 9% on the consumer price index," said Glenn Bucello, resident district manager for Chartwells Higher Education dining at SUNY Buffalo State.
Colleges are trying to fight the rapid increases in costs for students, although some prices remain steep. For example, at the anchor bar on the Buffalo State campus, 10 wings, fries, and a soda will cost just under $25. Now wings recently have gone up a lot. Although there are very limited choices on campus $25 is a very steep price to pay for lunch.
Commuters may be the most affected by this. Between gas prices and maybe even rent or other expenses, some commuters might not have the room to buy food on campus, although the campus offers cost-effective plans for these students.
"We have smaller customizable plans. It could be something as simple as just 10 meal swipes, or $100 in dining dollars. I always tell everybody, just get something. If you know you're gonna be here every week for the 15 weeks of your semester. Even if you're just gonna get a cup of coffee and a bagel twice a week. At least that way you're saving the tax," Bucello said.
With these price increases, though, does it affect the quality of the food as well making it worth the steep prices?
"I don't see them as two separate items. If the price of the food increases, it's the same cost that we're getting. We always have a commitment to quality food, so everything we're doing is about quality food. I don't see that as really being comparable. If the quality of food needs to get better, regardless of cost then the quality needs to get better," Bucello said.
So quality is always going to be most important to the campus staff. Quality and cost do not necessarily have any effect on each other. Ideally, the quality stays great and worth it to students and faculty, regardless of the cost of food.
This goes beyond students' costs though. The cost of products affecting restaurants and grocery stores going up is also affecting college campuses.
"Not only have we been affected by the rising prices of products, but also the availability in the supply chain. On any given delivery, an order of an item normally ordered for $50 a case, now that product isn't available and they'll substitute it with a similar product for $60 a case," Bucello said.
This issue goes beyond just a local issue. Instead, many institutions are being affected by it on a national scale. Schools are trying to combat this rapid inflation in any way possible. In certain situations, schools are pulling funds from one-time Covid support money according to Politico.
"The high price of gas, food, and rent is straining students' access to higher education. In response, institutions like Benedict College are using the infusion of one-time federal Covid relief dollars, grants, and philanthropy to ramp up offerings of free clothes, financial aid, and other necessities to keep lower-income students on track to earn degrees," according to Politico.
This shows the seriousness of this growing issue. Many students are struggling with not only food, but also housing, clothing, and just general well-being. These Covid relief funds are being used to ensure students' well-being beyond just affording lunch every day.
"Whether it's pandemic, whether it's post-pandemic, whether it's pre-pandemic. Nothing changes about the commitment to quality and we're always looking to improve," Bucello said.
The commitment to quality food at a fair price is most important. The commitment to student well-being is just as important. As inflation rates put pressure on everyone, not just students, it is important that quality stays good enough to justify rising prices. Colleges' main clients are the students. So with inflation on the rise, they must ensure that students can still afford to live.