NIL brand deals: Is it something you should look into as a college athlete?
Scott Dugas, Sports Writer & Photographer
October 20, 2022
If you ask athletes what their final goal is, the common answer you'll get will be making it to the big leagues.
While every sport has a different definition of the "big leagues", often the big leagues mean that your hard work pays off with monetary compensation.
Until just recently, the only way to get paid in athletics was to be in some sort of professional league. For most athletes, that means starting out when you are learning to walk, all the way through four years of high school, and then finally another four years of college athletics.
On July 1, 2021, the NCAA implemented a policy allowing incoming and current college student-athletes to earn money, and/or sponsorship deals through NIL.
NIL stands for Name, Image and Likeness. This refers to a student-athlete's ability to sell their likeness, name or image to a variety of brands in exchange for free or discounted products, social media influence and most importantly, monetary compensation.
As of October 19, 2022, the three highest evaluated college athletes (according to On 3 NIL) are Ohio State's CJ. Stroud, Alabama's Bryce Young and LSU's Olivia Dunne (pictured above), with evaluations of the three totaling close to $9 million.
It's safe to say that these NIL Deals are no joke.
Over the last couple of days, I was privileged to sit down with NIL Sponsored Student-Athlete, Hannah Preissler, of the University of Nebraska-Lincoln to get her story and take on NIL deals and what they can mean for a student-athlete.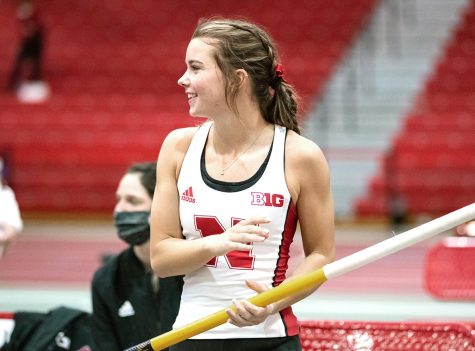 Hannah's Journey started in 7th grade.
In most public and private school systems in America, 7th grade is the first year that you try out for school athletics. During that first year, Hannah decided that she would try out for her school's Track & Field team. Little did she know at the time just how far that decision would take her.
Excelling from the start in pole vaulting, Hannah quickly found what her passion was. During her high school career, Hannah became the Class D State Champion in pole vaulting. Not once, but three times in a row from 2017-2019.
Unfortunately, her senior year got cut short due to the Covid-19 Pandemic of 2020.
Although the NIL brand deal with the NCAA wouldn't be passed until just before Hannah's sophomore year, it was important to Hannah that she took advantage of the opportunity before it was too late.
When asking Hannah about her initial opinion of the NIL brand deals, she responded, "I thought it was a great opportunity for college athletes to make some money on the side. For me, I'm currently balancing school, track and a successful photography business. Because of this, I'm unable to have a job during the school year. I figured it would be a great way to make some money without having to commit to a job."
Hannah's been able to work with a multitude of companies including Barstool, Body Armor, HotShot and Runza, to name a few.
With thousands of athletes around the US now able to reach out for brand deals, we asked how she was able to get different brand deals.
"In all instances, I got notified in the Opendorse app (an app for athletes to connect to companies for NIL deals). When there was an opportunity for a NIL deal, I would read through the terms and conditions of each deal and accept or decline the deals".
With that being said, according to Hannah, "All the deals I have received have come with an expiration date. Meaning I only had to post a certain amount of content regarding each company before the deal was over."
Because of the intensity of her schedule this semester, Hannah explained that she is currently not pursuing any current NIL deals. Although she's excited to work with more companies in the future, her focus right now is strictly on school and her photography business.
Recently, Hannah picked up a spot as a photographer for the Huskers. You can check out her Instagram @hannahpreisslerphoto to see her work, and send her a message if you're interested in booking her for your next event!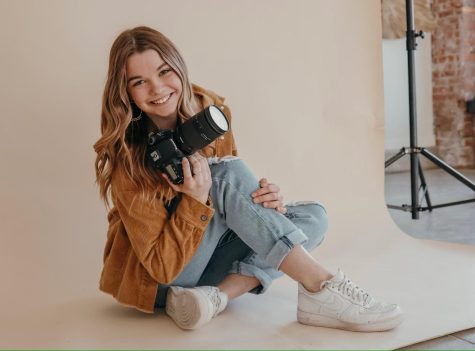 If you're a college athlete, you might be asking yourself how you can start applying for and receiving NIL Brand Deals.
If so, here's some information to know.
Currently, with the exception of major American sports, for example, Hockey, Football, and Soccer, NIL deals are reserved mainly for Division I athletes.
If you aren't at the Division I level though, don't worry. As the popularity of NIL brand deals spread around the US, more companies, both large and small, will be looking to sponsor athletes.
Major companies like Body Armor may be reserved for Division I athletes, but smaller start-up companies will always be looking for ways to push their new products!