Kevyn Adams' extension is a sign of future success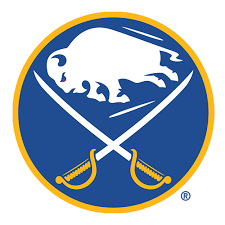 Kevyn Adams signed a multi-year deal with the Sabres last week Wednesday.
This looks to be a step into the future and a look of hope for Sabres fans. Adams has been the first GM in a while to really shake up the team and start building culture before signing players.
Adams was welcomed into the role in the midst of the pandemic and bad team culture with a lot of controversies in 2020.
Adams was the GM who traded away Jack Eichel, Sam Reinhart, and Rasmus Ristolainen- three thought-to-be cornerstones of the Sabres' future.
With those trades, he brought in great young pieces and built a culture of players who want to be there. The future looks bright for the Sabres as players speak about the culture and the desire to win and bring success to Buffalo's hockey team.
Hopefully, Adams is going to continue to bring this hope and want to win to the locker room over the next few years as the Sabres look to make steps towards playoffs.
Adams' extension is a great sign and a show of confidence in the current regime. It will be interesting to see what they do next to push this team into the next step of success.