WBNY's "Battle of the Bands" returning after hiatus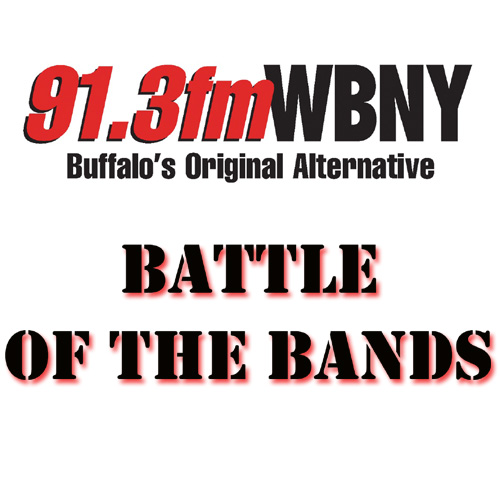 After being forced offstage for over 2 years, 91.3 FM-WBNY's Battle of the Bands will be making its return.
The annual event, which was put on pause due to the COVID-19 pandemic will be taking place Thursday, May 12 at Babeville's Ninth Ward.
"We're trying to showcase local artists, as we always do in nearly all of our efforts, essentially," Nellie Hana, WBNY event coordinator, said.
The event will feature various styles of alternative music ranging from thrash punk to bedroom pop.
"It's all representative of the brand and WBNY ultimately, and representative of the music scene that they come from," Elijah Robinson, WBNY general manager, said.
The featured bands in this year's event include Kanuton, Atlas, Arcana and God Hates This Band.
Each act will have a 10-15 minute set and will be subsequently ranked by a series of surprise guest judges who are notable figures in the Buffalo music scene.
Hana says the event will be a good way for local artists and fans to connect with one another.
"I think that anybody with any music taste can come out and enjoy what they like," Hana said. "And I think people with all music tastes should be encouraged to come out because they will really enjoy it."
Tickets can be purchased on Babeville's website or at the door on the day of the show. The performance will be simultaneously broadcasted live on 91.3 FM-WBNY and on the station's website.