Supporters of Bob Avakian and Charlie Kirk agree on one thing: the censorship of books is not ok
Texas Republican lawmakers are on the hunt to take down books in school libraries that center on race, the LGBTQ+ community and sexual health.
In a letter to the executive director of the Texas Association of School Boards, Gov. Greg Abbott urged them to be on the lookout for any books that he described as containing "pornographic or obscene material," arguing that parents have a right to be concerned.
Matt Krause, chair of the Texas House's General Investigating Committee, created a list and in a letter to the Texas Education Agency's deputy commissioner of school programs and school superintendents, encouraged them to keep an eye out for any books that might generate "discomfort, guilt, anguish, or any other form of psychological distress because of [a student's] race or sex."
In response, a group of librarians started the grassroots initiative, #FReadom, to combat this censorship and bring school librarians together.
In an interview with "Conversations With Cait," Emma Kaplan, a leading representative of New York City Revolution Club, and Jacob Quinn, a Snowbelt region representative of Turning Point USA, shared their thoughts on this ban.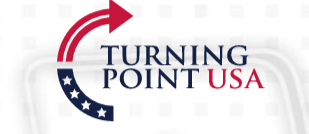 Kaplan, who is a follower of Bob Avakian, the chairman of the Revolutionary Communist Party USA and theorist of "new communism," describes this as "an attack on the truth," and part of a "fascist take over."
"This is both part of a framework to kind of override the facts of racial oppression [saying] that these are just anomalies from the goodness of America despite the overwhelming evidence that white supremacy has been foundational from the founding of this country, and going up until today with mass incarceration, police terror," she said in an interview via Zoom. "This is actually a part of a whole fascist remaking of society where they have unleashed a massive coordinated legislative campaign —at the federal level, state level, local level— targeting education."
Quinn, a conservative, is also against Texas's actions.
"We [Turning Point USA] would prefer that there wouldn't be any banned books, and that we could just have an open dialogue," he said in a separate Zoom interview.
Quinn said that TPUSA stands for personal choice, and part of that is choosing what to read.
"I think that they [Texas government officials] have a job to do and that is to appeal to the taxpayers and the voters of that state," he said. "I think that what they're doing might work well for them, but I wouldn't advocate this for a national scale of how it should be handled."
GOP officials love to use the phrase, "woke culture," and "cancel culture," but how exactly does a supporter of Avakian and Charlie Kirk define "woke" and do they see these book bans as part of an attempt to cancel wokeness?
Kaplan said that what Republicans hate most about woke culture, is the concept of institutional racism.
"The part of the fascism is this whole way that they actually want a situation where the truth is covered up, where dissent is outlawed, where critical thinking is stifled [and where] white supremacy, male supremacy and other oppressive relations are more aggressively enforced," she said.
However, even Avakian supporters are critical of wokeness.
Referencing from Avakian's latest work, "SOMETHING TERRIBLE,OR SOMETHING TRULY EMANCIPATING: Profound Crisis, Deepening Divisions,The Looming Possibility Of Civil War— And The Revolution That Is Urgently Needed," Kaplan said:
"The problem is that one, it [wokeness] actually doesn't go deep enough and that you're not going to change things by just changing some terms. You're not going to change things by creating a safe space. You're not going to go up against these Fascists by telling them to check their privilege. It's just insane, you know, and in this piece, he's struggling with all the people who do see institutionalized racism and all the horrors that it's created, and to take up a scientific understanding of what the problem is that we face and why nothing, besides an actual revolution, an all out fight to overthrow this system, is actually the way to get humanity free. Siding and lining up with the Democrats is not going to get us to where we need to go."
Quinn describes woke culture as an attempt to push a particular ideology onto others who don't believe in it and cancel that group.
"If history does repeat itself and at the same time, I do believe that there are some things, I wouldn't call it communism, but I would say that there are some factors that are going on in today's America that has a very close similarity to these topics," he said.
In Quinn's opinion, critical race theory originated in China as "critical theory," but focused on separating people by classes, whereas, what he calls "the American version," CRT separates people by races.
"I think that any time they try to make these separations, it kind of inherently becomes a little bit racist and whatnot," he said. "[With] all these new ideas with these critical theories and the woke culture, I think that we're just products of our time and that we should really just focus on what's important, and that's building back our economy and growing our future tomorrow."
Kaplan disgarees.
"These fascist Republicans really don't know anything about CRT, but they're using it as a catch-all buzzword to incite and inflame white resentment and suppress any discussion about systematic racism of black people and other people of color," she said.
CRT is a graduate-level framework and there is little to no evidence that it's taught in K-12 schools.
Although they may not agree on the CRT debate, they both see a similarity of this literature censorship to Nazi Germany's book burning.
Quinn said that as long as the literature being read doesn't contain "anti-American rhetoric," they shouldn't be censored.
"I believe that all books should be given a chance to, at least, be read [and] discussed with dialogue, but at the same time, as long as they're not talking about like the destruction of America or burning flags, I don't see why they couldn't have these books," he said.
Both the left and the right have a history of censoring material to maintain power.
For example, in 2019, to express their loyalty to the Communist Party, library officials in northwest China declared that they removed "illegal publications, religious publications and deviant papers and books, picture books and photographs" in an effort to "fully exert the library's role in broadcasting mainstream ideology."
Kaplan, who doesn't believe that China is a communist country, but rather capitalist, said that nothing in their constitution, "CONSTITUTION For The New Socialist Republic In North America," says anything about banning books.
Although Kaplan and Quinn both disagree with Texas's decision to ban these books, they have differing solutions to this issue.
Kaplan recommends three things:
– Read Avakian's "SOMETHING TERRIBLE,OR SOMETHING TRULY EMANCIPATING: Profound Crisis, Deepening Divisions,The Looming Possibility Of Civil War— And The Revolution That Is Urgently Needed"
– Protest against "fascists" and "not let them have the public square"
– Join the Revolution Club and stop by Revolution Books to debate and discuss.
What Quinn recommends for Texas students who are opposed to these bans are to organize, educate, get parents involved and appeal to the school board.
To join the #Freadom fighters in opposing this censorship, please visit their website.
Stay tuned for the full interview and episode of "Conversations With Cait" coming soon!
To stay up to date on future episodes or articles, follow @cait_malilay_writes on Instagram.
This article is also featured on typeawaycait.blogspot.com!