Calling all feminists and readers!! Buffalo State College alumna's book launch party to take place on December 10
SUNY Buffalo State College alumna and fiction and poetry author Kayla King will be hosting a book launch party for "The Elpis Pages," a collective that explores "the nuanced complexity of womanhood," on Friday, Dec. 10 at Project 308 Gallery in North Tonawanda from 6 p.m. to 9 p.m.
King, a 2013 graduate of Buffalo State College's writing program and founder and editor-in-chief of this collective along with "Pages Penned In Pandemic," shared that this book brings together poetry, short stories, flash fiction, creative nonfiction, essays and more from self-identifying women worldwide.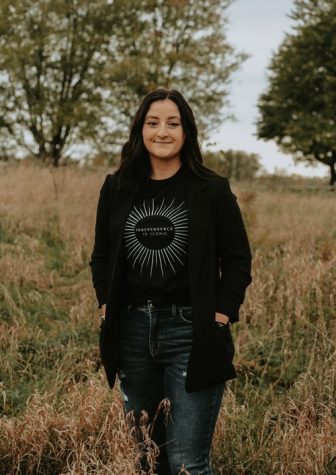 "I've seen so much strength and courage in the work that I received and allowing those women to speak up and giving them a platform has been the greatest honor," she said in a virtual zoom meeting.
The event that really encouraged her to put this collective together was the passing of the Texas abortion law, also known as Senate Bill 8.
"That first day I was just so frustrated and saddened," she said.
About a month before the law was passed, she was watching the "Handmaid's Tale" for the first time.
"I had read the book when I was in college, but watching the show and feeling everything in such a timely and very present way, I pretty much figured there was no way that law can pass," she said.
She felt the need to use art as "a means to speak up."
"When we can find common ground and similarities between everybody, it lets us know we're not alone," she said. "It also shows that womanhood is more than one thing, and that not everybody has the same experience."
King says that this is a book for everyone.
"It can hopefully enlighten future readers whether they are men or women," she said.
All proceeds from this print collective, according to King, will be donated to the Planned Parenthood Action Fund, an organization which helps protect access to safe, legal abortion and reproductive rights.
There is no ticket admission, so the event is open to the public. Desserts and drinks will also be served.
This article is also featured on typeawaycait.blogspot.com!