October is Filipino American heritage month!
To wrap up October, let's shine a light on the Filipino identity.
Migration from the Philippines to the United States began in the late 19th century and was the "second-largest origin country for immigrants in 1990 and throughout the first decade of the 21st century," according to the Migration Policy Institute.
Aristotele Concepcion, a senior at SUNY Buffalo State College majoring in biology and political science, said that his mother, a nurse, and his father, an engineer, moved from the Philippines to Huntley, Illinois in the early 1990s.
"A bunch of my mother's family was already near the Chicago area so I grew up with a lot of extended family," he said.
When he turned 12 years old, they moved to Oswego, New York where he attended high school and following right after, took a one-year licensed practical nursing course graduating as an LPN.
Concepcion describes that being a Filipino American is like "being caught between two worlds."
"It has been a constant balancing act between family obligations and pursuing my own passions and interests," he said. "These struggles have allowed me to develop a richer outlook on life and an appreciation for the practices of other people."
When the pandemic hit, former president Donald Trump repeatedly termed COVID-19 as "Chinese virus," and "Kung Flu," leading to an increase in hate crimes against the Asian community.
Filipinx accounted for 9.1 percent of hate crimes, according to a national report of 9,081 incidents from March 19, 2020 to June 30, 2021 by Stop AAPI Hate.
Jovianne Tabraham, a SUNY Buffalo State College senior majoring in psychology who grew up in Germany, is disheartened by the crimes.
"It's only even sadder that I can relate to that and me going outside to have to feel that I have to fear for my safety simply because I belong to a certain demographic, certain race, certain culture," Tabraham said. "I would definitely like to see more activism on the topic, especially from communities that claim to be allies of us."
How do individuals of Filipino descent describe Filipino culture in their own words?
"Filipino culture is based around the idea that we live in a community with each other," Concepcion said. "We call people who aren't blood related to us auntie or big brother to denote friendships that resemble their blood related counterparts. Because of this, we are proud of the achievements of other Filipinos, and we tend to treat strangers with warmth and hospitality."
Here are some notable individuals of Filipino descent.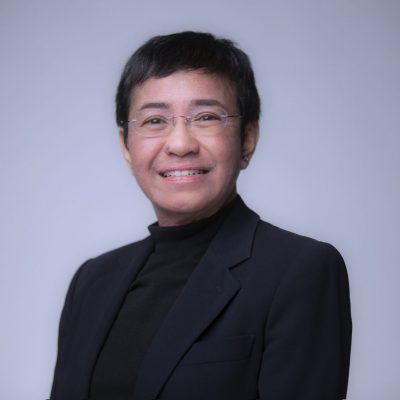 Maria Ressa, the co-founder of Rapper, a digital investigative journalism media company, is the first Filipino individual Nobel laureate.
She acts as a watchdog and was critical of the president of the Philippines, Rodrigo Duterte's, war on drugs.
Duterte has a history of accusing Ressa and her news company for reporting fake news.
"I see Ressa's recognition as the first Filipino Nobel laureate as an important milestone for Filipinos everywhere," Concepcion said. "It is proof of the sheer determination and perseverance that can arise in our people and I'm glad the entire world can recognize her strength."
Tabraham said that regardless of one's ethnicity or background, people's accomplishments should be celebrated.
"It definitely feels nice to have somebody that I can relate to be in that position," she said.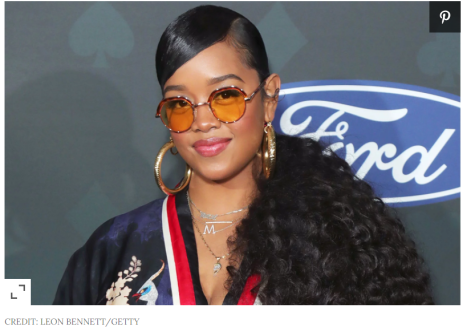 Gabriella Sarmiento Wilson, also known as H.E.R., is a four-time Grammy award and Oscar winner music artist from the Bay Area.
Her most recent wins include Song of the Year, "I Can't Breathe," and Best R&B Song for "Better Than I Imagined," by Robert Glasper featuring herself and Meshell Ndegeocello.
"Being Black and Filipino, sometimes I feel too Black for Asian kids or too Asian for the Black kids. It was a hard balance to find," H.E.R. told CNN Philippines' New Day.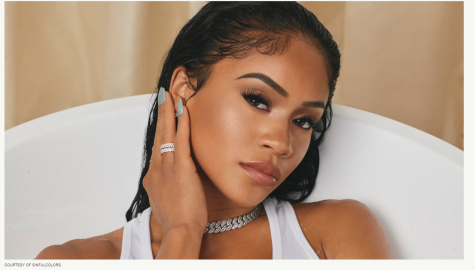 Diamonté Quiava Valentin Harper, also known as Saweetie, is a rapper who is also half Filipino and half Black from the Bay Area.
Her most recent wins include the MTV Video Music Award for Best Art Direction with Doja Cat for "Best Friend" and BET Hip Hop Award for Hustler of the Year.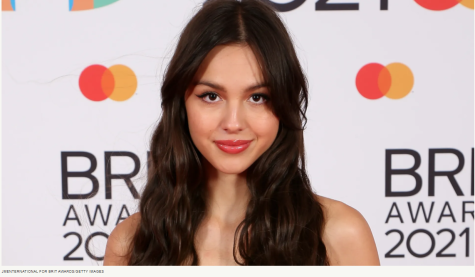 Olivia Rodrigo, best known for her song hits such as "Driver's License" and "Good 4 u", is a three-time MTV Video Music Award winner and winner of the 2021 iHeartRadio Music Social Star Award.
In an interview with V Magazine, Rodrigo shared how she's an inspiration for young Asian American girls.
"I sometimes get DMs from little girls being like, 'I've never seen someone who looked like me in your position,'" Rodrigo said. "And I'm literally going to cry. Like just thinking about it. I feel like I grew up never seeing that. Also it was always like, 'Pop star,' that's a white girl."
Another notable aspect of Filipino culture is the unforgettable food.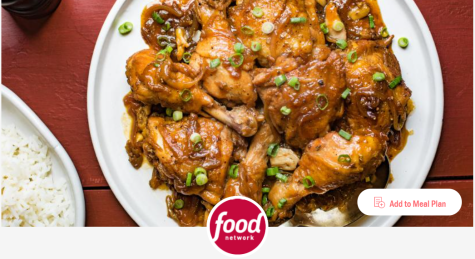 Concepcion said that playing played a huge role in his life.
"I love cooking; ever since I was young, cooking a delicious dish that makes others happy brings me joy. While I do get homesick every now and then, I'm happy I can bring these tastes of home with me wherever I go," he said.
Chicken adobo and beef sinigang are his favorites.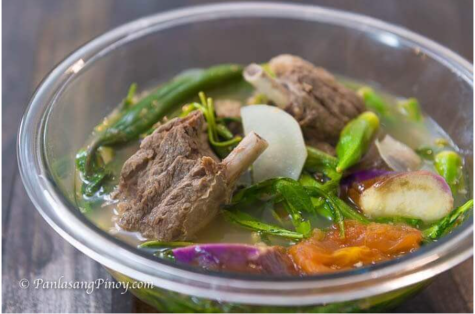 Tabraham said that she loves her mom's cooking.
"The thing about Filipino food is that everyone makes it slightly different, and you will never like a Filipino mother's cooking quite like your mom's cooking," she said.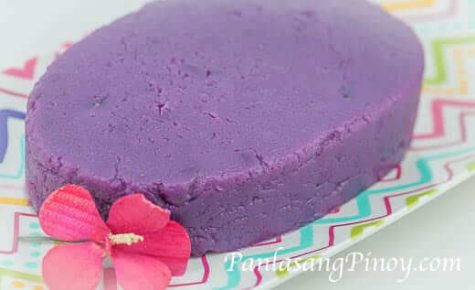 Tabraham's favorite is also sinigang, but other favorites include lumpia and ube.
One popular restaurant that almost every Filipino knows is Jollibee.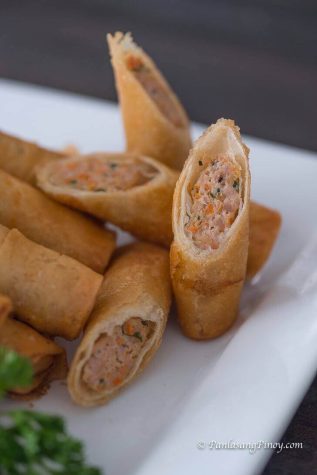 It is the largest and fastest growing Asian restaurant company in the world.
Just like any other culture should be embraced, Asian American history is not shined upon as much as it deserves to be.
Gov. Gavin Newson made California the first state to require ethnic studies for high school graduation., which some may say is a start to tolerance and acceptance.
"The United States has been divided racially ever since its inception and for the stability of the country and the rights of its people, we must be able to look at different cultures not as aliens and outsiders, but as fellow Americans who can bring something to the table of our nation," Concepcion said. There will always be more work to be done, but it is the nature of our nation to strive for greatness and built a more just society for all."