Sabres defeat Vancouver Canucks to remain undefeated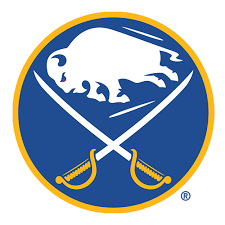 The Sabres won 5-2 against the Vancouver Canucks to move up to 3-0 and keep the undefeated streak going.
The Canucks outplayed the Sabres early, outshooting them 5-0 in the first six minutes of the game.
Finally, Bo Horvat scores on a pass from Tanner Pearson to put the Canucks up 1-0 5:57 into the first period.
Kyle Okposo tied the game up 1-1 with a milestone goal of his 200th career goal. He tied the game up at 8:22 into the period.
Justin Dowling then put the Canucks back in the lead after he redirected a shot by Luke Schenn at 16:01.
Girgensons then tipped in a shot from Okposo to tie the game once again at 17:37 of the second period.
Jeff Skinner gave the Sabre a 3-2 lead and the first lead for the Sabres this game with his first of the season from his knees on the backhand.
Then, Tage Thompson scored 23 seconds later to make it 4-2 after sweeping in a loose puck from the rebound.
Rasmus Asplund scored an empty-net goal to close out the game and give the Sabres a 5-2 win
Craig Anderson after a relatively shaky start made 32 saves to give the Sabres the win. Thatcher Demko with little support anyway made 38 saves on 43 shots.
The Sabres maintain the undefeated record and the fast style of play that keeps them winning.
The Sabres continue the homestand against the Boston Bruins this Friday.