Sabres Preview VS Coyotes October 16th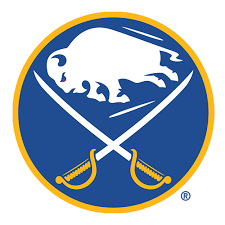 After a 5-1 win against the Canadiens, the Sabres move onto the Arizona Coyotes who are coming off of an 8-2 loss to the Columbus Blue Jackets.
Two very important things to note are that Casey Mittlestadt and Henri Jokiharju are out for at least two weeks after being injured in the last game.
The Sabres are coming off of a huge win against the Canadiens to open the season at home. On the opposite side, the Coyotes are coming off of a huge loss to the Columbus Blue Jackets.
The Sabres looked fast, cohesive, and exciting. They showed a brand of hockey that can be a winning style. The Coyotes looked flat and just plain awful. The Coyotes looked like they were more worried about whether or not they'll be in Arizona next year than whether they should play hockey.
Due to this flatness, I don't see how the Coyotes beat this team. As of writing this lines or goalies haven't been confirmed but in Friday morning practice the Sabres used the lines of:
Skinner-Cozens-Hinostroza
Asplund-Thompson-Olofsson
Caggiula-Ruostalainen-Bjork
Girgensons-Eakin-Okposo
Dahlin-Butcher
Bryson-Miller
Hagg-Pysyk
This is our first look at players Ruostalainen and Will Butcher this season. These will be two players to look out for especially Ruostalainen. The Coyotes lines haven't been announced.
The Sabers are coming off a big win and have to prove that it isn't a fluke. The Coyotes will also be playing to prove the 8-2 loss was a fluke. To be honest I think the Sabres win this game. If the Sabres continue this exciting quick play then it's a good chance to win. I predict a 4-1 Sabres win.