Sabres Game Preview October 14th 2021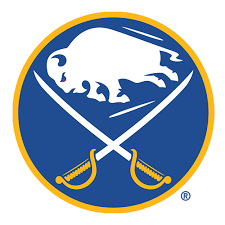 After a long offseason of rumors and moves the Sabres are finally back in action tonight against the 0-1 Montreal Canadiens.
The Sabres are coming off of a 1-4 preseason performance and a last-place finish in the entire league last year.
Some things to note, Jack Eichel will not be playing tonight and for the foreseeable future. The Canadiens are without starting goalie Carey Price due to a personal issue in which he is seeking help with the NHL assistance program.
The Canadiens are coming off of a 2-1 loss to the Toronto Maple Leafs last night Wednesday. They played very well but William Nylander scored the game-winning goal in the third period.
Jonathan Drouin, who is back playing with the Canadiens after a leave from hockey, was the lone goal scorer for the Canadiens last night. Jake Allen, who started in net last night put up good stats of 28 saves on 30 shots for a .933 save percentage and kept the Canadiens in the game.
Head Coach of the Sabres, Don Granato, said that Craig Anderson will get the start in net. Per the morning skate, this is how we could expect the lines to look:
Skinner-Mittlestadt-Hinostroza
Caggiula-Cozens-Bjork
Asplund-Thompson-Olofsson
Girgensons-Eakin-Okposo
Dahlin-Jokiharju
Bryson-Miller
Hagg-Pysyk
This is a good game for Mittlestadt and Cozens to prove they can be the 1 and 2 the Sabres need.
Montreal Canadiens head coach Dominic Ducharme said Samuel Montembeault will get the start. Going off of last nights game, this is how we could expect the lines to look:
Toffoli-Suzuki-Caufield
Drouin-Dvorak-Anderson
Armia-Evans-Gallagher
Perreault-Paquette-Lehkonen
Kulak-Petry
Chiarot-Savard
Romanov-Wideman
I think will be very close but ultimately, I think the Sabres will lose in their season and home opener. This will be a good game to get a good idea of how the team will move on from the previous core and Eichel moving forward. Remember, there are 82 games to get this right. One loss isn't the end.