50 Year Class Reunion: Anecdotes from the alumni of '70 and '71
Among the many events this past week in celebration of Buffalo State's 150 Year Anniversary was the 50 year reunion of Buffalo State Class of '70 and'71! After a tour around the campus, the alumni were treated to a cocktail reception and dinner banquet at the Alumni and Visitor Center.
You could tell just by being in the room that everyone was so delighted to be back at Buffalo State with their peers once again. During the mingling of the reception, I sat down with some of the alumni in attendance and asked them about their time as a student at Buffalo State back in the late 1960s and early 1970s. Despite only having a chance to speak to a handful of the alumni, I heard a lot of interesting anecdotes about life at Buffalo State during the infamous "groovy era."
Sue Stebens-Heyer and Tom Heyer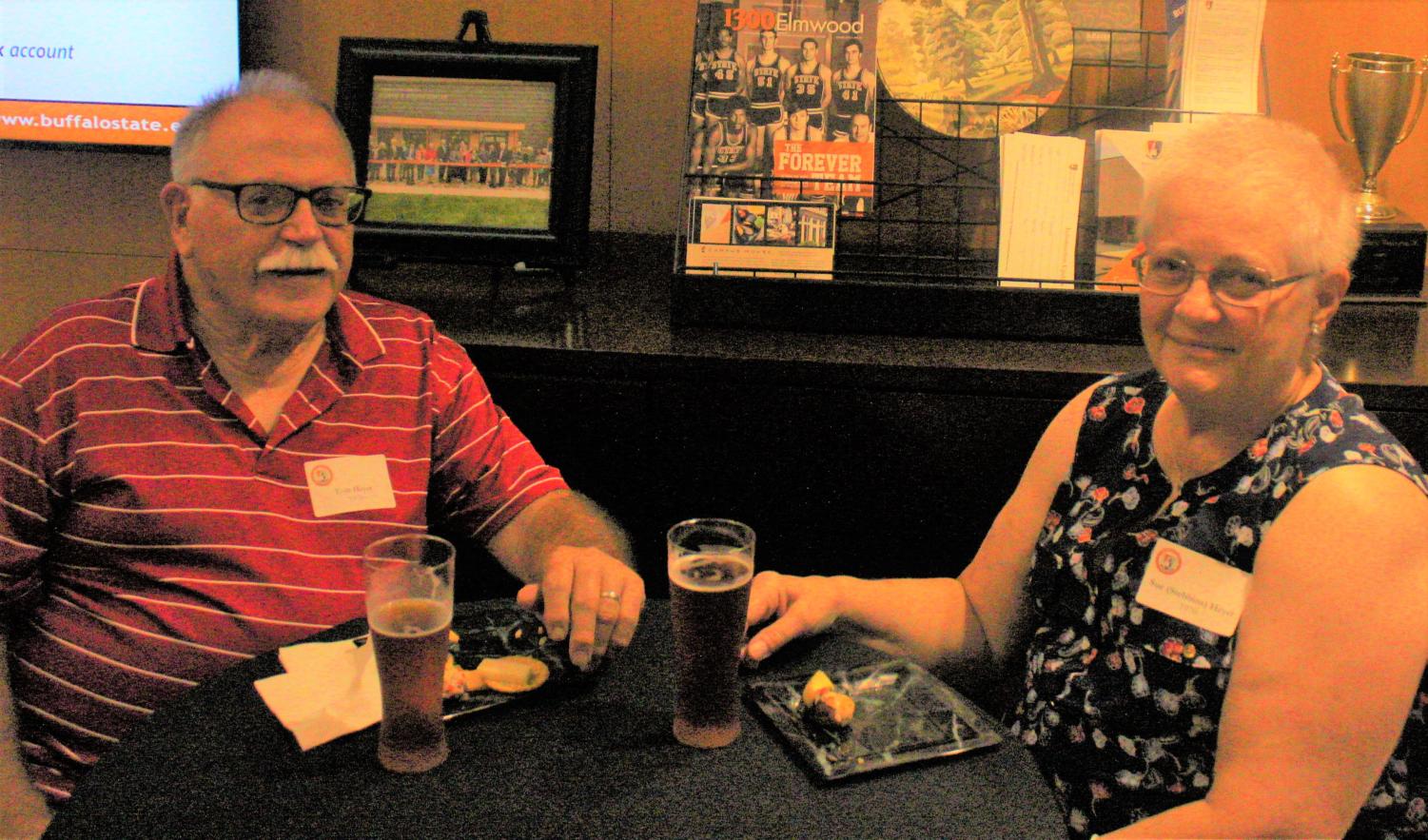 Sue (right) and Tom (left) began dating during their freshman year at Buffalo State and are still together now as husband and wife. Sue majored in Speech and Hearing and Tom in Secondary Science Education. They would often commute together after Tom got his car and spend their whole class day on campus.
The most notable thing they mentioned was the construction of Campbell Student Union building, namely the messy situation it brought with it. Before construction began the area where the union was going to be built was simply a large plot of dirt. The only thing you could use to cross the "mud fest" was a series of 4×8 wooden boards placed on the plot as a temporary walkway. I think we can consider ourselves lucky for not having to deal with any construction hiccups like that!
Tom also reminisced about the legendary basketball player Randy Smith and the honor of witnessing him play during his time on the Buffalo State College basketball team.
Sue and Tom's daughter also ended up attending Buffalo State so it's safe to say Bengal pride runs in the family!
Mary Dewey and Elaine Strompf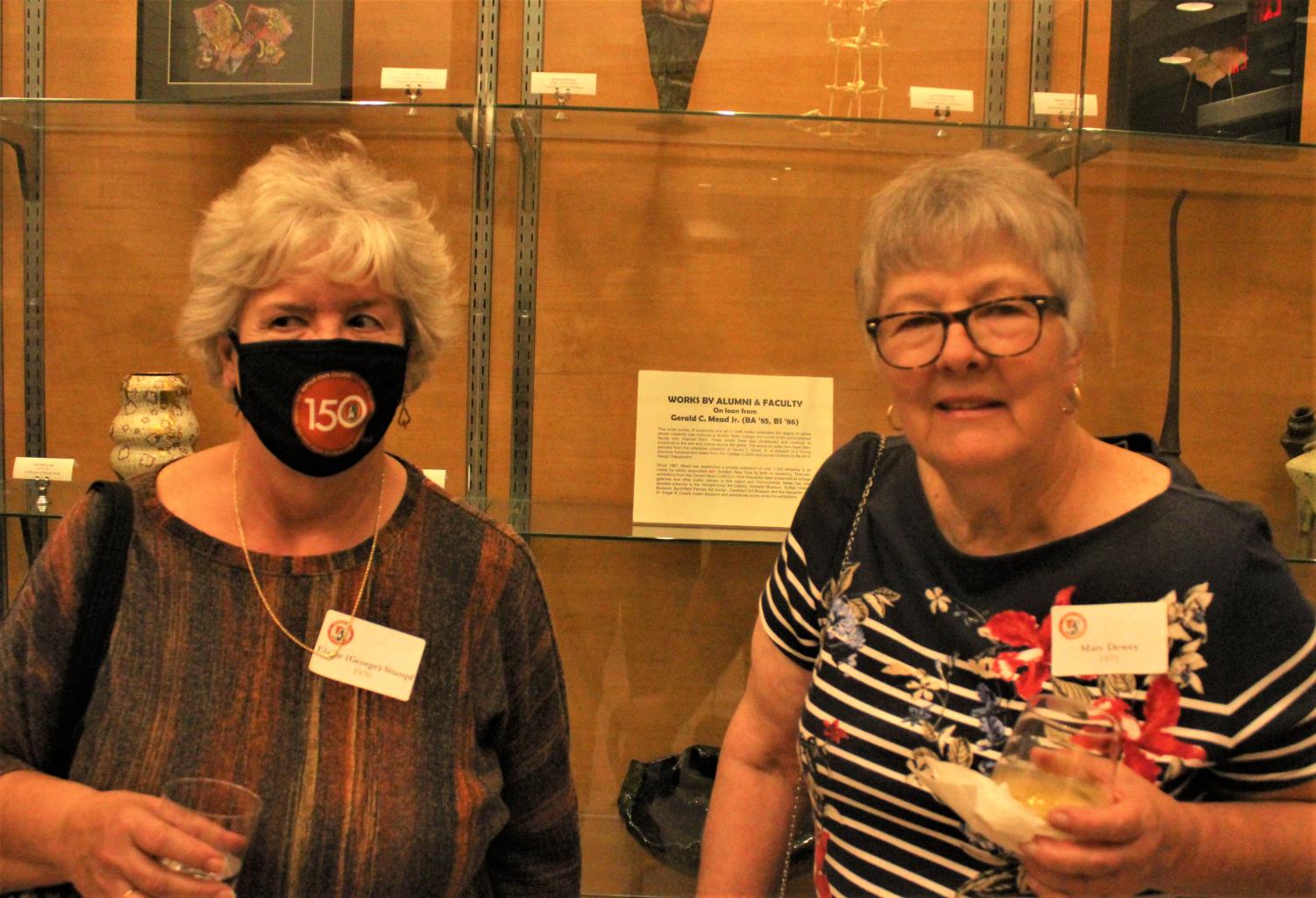 Mary Dewey (right) majored in Exceptional Education and minored in Humanities with English and Spanish. She was also a commuter and actually ended up forming a friend group of all commuters. She told me about some classic college memories of spending Thanksgiving with a friend's family at their home on Long Island, visiting the city and going to the ocean with the friends she'd met here in Buffalo.
Mary fondly recalled her favorite class she took, and one that she thinks about often throughout the years, was Art for non-majors. Despite being an art course for, well, non-art majors, it was very structured and offered an incredible amount of information for novice artists, which Mary enjoyed immensely. She remembered the professor as a young woman who clearly loved teaching. She didn't quite remember the professor's name, though she hopes that she will read this and know how much her class meant to Mary.
Elaine Strompf (left) was also in education as an Elementary Education major and returned to graduate with her masters in 1975. She lived on campus in Northwing and the Towers during her academic career at Buffalo State. She and a few other alumni went on a campus tour earlier that day and she was surprised at just how much the campus had expanded with new buildings and areas, though she did also express that the dorms seemed to be almost unchanged from when she lived in them.
Funnily enough, Mary also took an art course that she greatly enjoyed as well as a Music for Children course to tie in with her education major. It seemed to be pure coincidence that the two women both in education majors took an art class that they remember as their favorite course from their time at Buffalo State.
Kathleen Gaffney
Kathleen Gaffney graduated with a degree in theater which led her to having a career as an actress in New York City. Later in 2006, she was recruited by the Studio Arena Theatre in Buffalo to come and take over their operations as the artistic director. In 2011 she decided she wanted to earn her masters degree in science, so she revisited Buffalo State and graduated with a degree in creativity and innovation in 2013. She also received the Buffalo State Distinguished Alumni reward in 2003.
Going back to her first time through Buffalo State she recalled the professors were so inspiring that she didn't know what exactly she wanted to focus on or do for a career because everything seemed so interesting to her. This intrigue lead her to both theater and biology.
On the topic of biology, Kathleen shared a story about a time she made an impression by outsmarting her professor. In one course the class was dissecting frogs, and her professor, Collins, informed the class that the only way to remove the brain of the frog was by breaking it into several pieces. Instead, Kathleen decided to make a hairline incision on the head, exposing the brain and then, believe it or not, squeezed the eye sockets and the brain popped up "like a piece of toast"! It's not much of a surprise that she later earned a degree in innovation.
She called her professor over and he asked her to show him how she did it three times. He even offered her a job working in the lab helping graduate students on their projects. Although Kathleen was already in theater, which consumes a lot of time, and the job would be from midnight to 6 a.m. on weekdays, she agreed and worked in the lab for a whole semester.
Kathleen still works as the creative director, and is now the CEO, of Studio Arena Theatre. She is also the president of Kasey's Key, an organization aimed at helping those dealing with grief of suicide loss.
Dianne Bodie-Doherty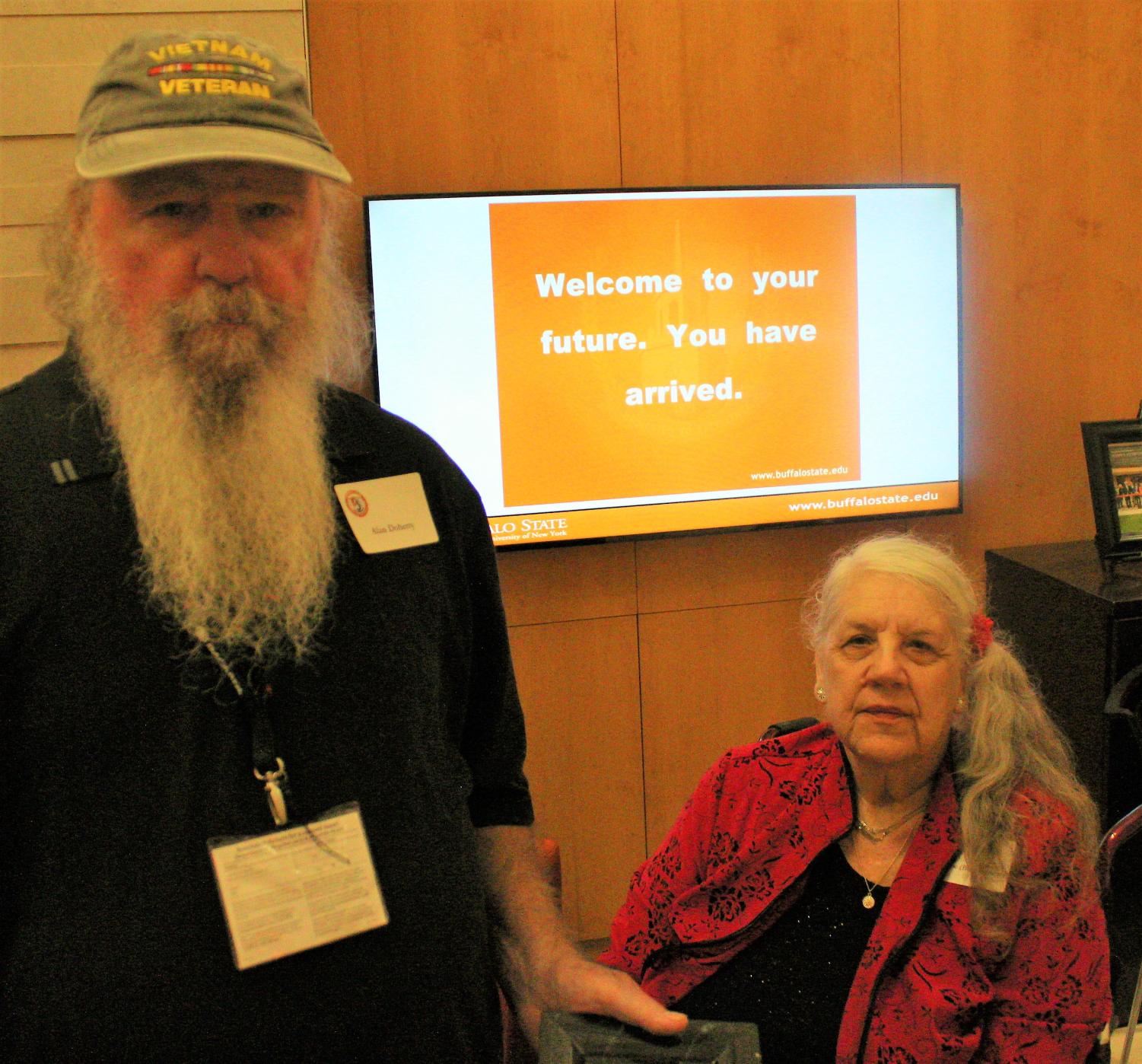 Dianne Bodie-Doherty (right), pictured with her husband (left), majored in elementary education as well, which she later applied when working with children in group homes and her thesis paper which was focused on dyslexia. Through her career, she has worked with children with disabilities by teaching them reading and writing as well as how to take care of themselves in terms of hygiene and dressing. She also returned to Buffalo State to receive her master's degree for teaching.
Dianne lived close to school and made friends with other commuters, where they formed a study group that would also double as a party group on Fridays. Having friends to combat the stress of school work, which was generally seven courses per semester, and grocery store part-time work, was a great part of her time at Buffalo State.
Dianne also recalled some of the affects of the civil unrest at Penn State and national trend of student protests of the 1960s and early 1970s. During her graduating year in 1970 Dianne had no final exams and the graduation ceremony took place outside in the pouring rain due to safety concerns. Not only did the classes of '70 have an eventful graduating year, but their 50 year reunion landed right in the height of the Covid-19 pandemic, the summer of 2020, meaning their reunion had to be pushed back to this event a year later. Talk about unfortunate timing!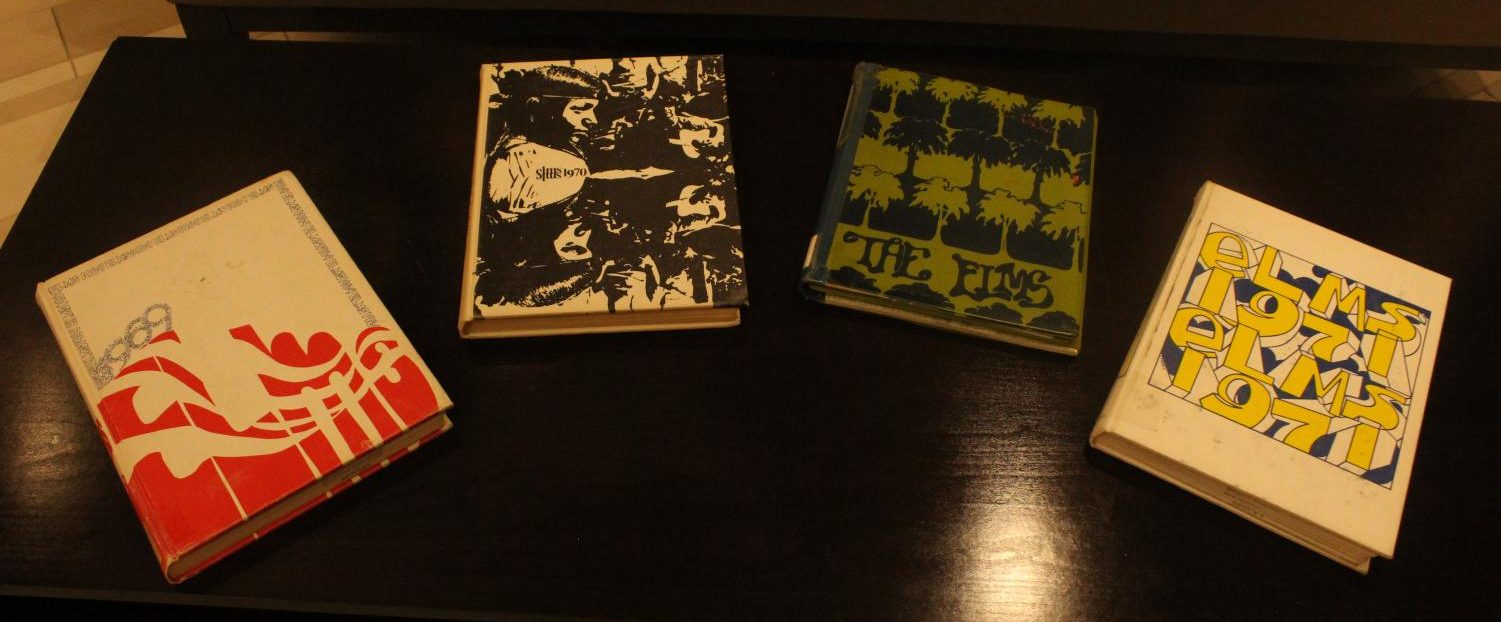 Although many decades have passed since these alumni attended college, and  in that time the world around them has seen some massive shake-ups, the college experience at Buffalo State is still one that can be looked back at fondly. Who knows where our graduating classes, or the world as a whole, will be in 50 years, but one thing seems to be certain. We will always cherish our time, friends, professors, lessons and achievements from Buffalo State and will always be Bengals through and through.