Return of the Roar: A Retrospective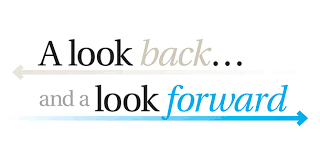 On that unforgettable March afternoon in 2020, our lives changed in an instant. The COVID-19 virus had finally hit us with all its might. It shut everything down, and sent everyone home. College was re-shaped for the months to come. One year later, we reflect on the most significant moment of our lives.
Fellow students Ryan Huard and Zoe Crapsi talk about their experiences with remote learning during this unprecedented time and how it shaped their view about what defines the college experience.
For Ryan, the remote learning experience was tough:
"I had a hard time adapting. I was even thinking about taking a semester off because it was just too much all at once. And to add on to that, you miss out on friends you would meet in class," Huard said.
Zoe shares this sentiment:
"It's harder to find motivation to do work when it's easier to ignore everything. And also the shift online has removed most of my social interaction, so even when I'm doing fine in class, I'm struggling with the social aspect."
She further explained that with no in-person classes, it's harder to reach out to friends and fellow students for help on assignments.
The human element absent with a Zoom call is not only a prohibitive factor between students, but it also applies to professors as well.
"Professors feel like they can throw as many assignments at us all at once. It's hard to get in contact with professors if you have a question as it may take a day or two, or they may use Blackboard instead of the school email", Huard said.
As we carefully move back to in-person classes, Crasi and Huard reflected on the future of remote learning as per their experience:
"If there's another pandemic, or for those who juggle their other responsibilities with school, remote learning will still be with us. But in ordinary circumstances, no", said Huard.
"Online classes are sufficient for getting students through periods of emergency, or that one online class mixed with in-person classes isn't so bad. But online classes lack a lot of benefits that in-person classes have", Zoe said.
She further explained that remote learning is hard to get motivated in, easier to fall behind in, and removes a layer of personal interaction.
These experiences roughly collide with one another. For most college students anticipating a unique college experience, this is not what they were expecting. If nothing else we see what we took for granted, the need for human interaction and collaboration in the classroom and on campus.